Intertops Casino is one of the longest-running online casinos. Intertops Casino Red, as it is also known, is celebrating 25 years at the top of the online casino market. Its sister casino, Intertops Classic Casino, was founded in 2013. Although both casinos carry the time-honored Intertops name, they are actually two separate casinos from the types of games, promotions, and game providers.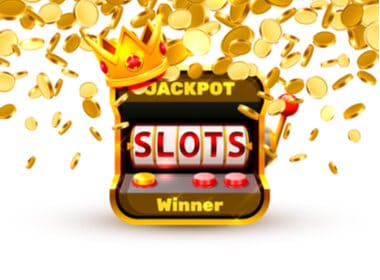 Slots Play Casinos
has reviewed both Intertops Red and Intertops Classic. In this article, we would like to revisit these two Intertops Casinos, more as a reminder to SPC's readers than as a re-review, that Intertops has two excellent casinos out there that are well worth your experimentation.
How Do Intertops Casino Red and Intertops Casino Classic Differ?
First, they have different game providers. Intertops Red uses games developed by Real Time Gaming (RTG) and Intertops Casino Classic uses games developed by WGS Technologies.
We like the games of both of these providers so it is really a personal choice to prefer one over the other. This actually points well to one of the best features of modern online casinos: it is no longer necessary to download the casino to your desktop computer's hard drive.
How Do I Play if I Don't Download the Casino?
Instant Play, as most online casinos call it, simply means that you play directly on your internet browser and don't have to download the casino to your computer. There is only one major downside to this: if you have a problem with internet service, then you can't play casino games. Fortunately, for most people in developed countries, internet service is very reliable!
The biggest upside of Instant Play is that you can join as many online casinos as you wish since they don't take up any hard drive space. We are talking here about the two online casinos that fly under the Intertops rubric. Still, the freedom to peruse online casinos applies to all such casinos that offer Instant Play.
A Plethora of Games at Intertops Casino Red and Classic
Both Intertops Casino Red and Intertops Classic Casino offer more than 300 games. Since they use two different game providers, this means that as an Intertops Casino gamer, you will have over 600 games to choose from. Suffice it to say that the games from WGS and the games from RTG differ in "personality". Both game providers have phenomenal imaginations that allow then to produce excellent game after excellent game!
What Promotions Do the Casinos Offer?
The first promotion new gamers look for is the Welcome Package. The new gamer package at Intertops Casino Red has five deposit bonuses that have both high bonus percentages and high upward limits. It all adds up to a Welcome Package that is potentially worth $5555 as it is topped off with the Intertops Casino no deposit bonus.
By contrast, the Intertops Casino Classic new player bonus is a modest $100. To compensate for this very modest new player bonus, Intertops Classic offers deposit bonuses every day of the week. That means that every day you can add to your casino account with another modest deposit bonus. We think that Intertops Classic should be applauded for overtly encouraging very modest casino gaming!
In their blog and articles section, Intertops Casino Red also encourages short, moderate gaming session. Still, Intertops Classic seems to emphasize this very important aspect of online casino gaming: since the casino is available on a 24/7 basis, there is no real reason to play for hours on end. This, of course, is in diametric contrast with the reality at land based casinos which push players to play, play, play since they will be at the casino for just a few days at the most!
Remember the Bonus Codes
Whichever bonuses you take and from whichever casino you take them from, always remember to use the Intertops Casino bonus codes that relate to that bonus! Imagine a bank of computers keeping track of thousands of players, tens of thousands of games, possibly hundreds of thousands of little details! Those handy bonus codes go far to help the computer elves to keep every detail correctly!
Does Intertops Sponsor a Comp Points Promotion?
Both casinos have a comp points program that lets players redeem their points for casino credits. Comp points is always a popular online casinosperk since players pay no attention to the points until they reach critical mass. Then the casinos reminds the players to redeem them and the players enjoy a windfall of perhaps a few hundred dollars in casino credits.
Promotions Galore
The two Intertops Casinos do offer different types of promotions. The Intertops Classic Casino Promotions lean toward free spins and small deposit bonuses. The Intertops Casino Red promotions lean toward Game of the Month promotion, New Game Promotion, or a seasonal promotion. As we are writing this, Intertops Red is starting a Picnic Fun promotion giving away a whopping $150,000!!!!
Of course, the people over at Intertops Casino Classic also hope that everyone gets out to a picnic this summer! It has been a long time since we all could enjoy the great outdoors together! June 18th is International Picnic Day so get your family and friends together for an outdoor extravaganza!
You might wait until you get home to play a few rounds of slots, blackjack, or video poker. Both casinos offer excellent games in these genres. The slots are especially imaginative and plentiful! But if you do have to play some games whilst you are at a picnic, you can access both Intertops Casinos on their mobile gaming platforms.
Slots Play Casinos Recommends the Intertops Family for Great Online Casino Gaming
We feel that it is important to revisit casinos that we reviewed in the past to see if they are still up to the Slots Play Casinos standards. We are happy to report that both Intertops Casino Red and Intertops Classic Casino continue to offer excellent gaming!
We stand by our previous recommendations, BIG TIME!
Come to Slots Play Casinos often to read our latest articles and to catch up on the many articles, reviews, and recommendations you might have missed as you go about your busy daily activities!
Slots Play Casinos stands ready to help and inform – our promise to you, our readers!