After many years of arguing the pros and cons of legalizing casinos, and despite widespread opposition by the Japanese public, the national parliament on July 20 finally passed the law that legalizes casino resorts in Japan.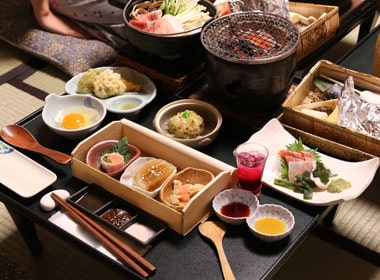 Resorts
The law specifically allows casino resorts or Integrated Resorts which will offer many amenities to a wide range of visitors both internal and external in addition to casino gaming.
Such international casino interests as MGM Resorts International and Las Vegas Sands have announced that they expect to spend billions of dollars building the resort complex as envisioned in the new law.  Clearly, the idea of the Integrated Resort has taken hold in many countries and in many corporate boardrooms.
An Integrated Resort will have many so-called casino bonuses in addition to the casinos themselves: a high level hotel offering both couple's and family accommodations; many different restaurants serving a variety of cuisines in formats ranging from fast food to leisurely, luxury dining; pubs, family entertainment centers such as water parks and arcades; a wide range of shopping opportunities for all budgets; an entertainment center for more general shows; a sports complex for the weekend sportsperson all the way up to high level sports action; and a conference center that can accommodate almost any size convention or conference.
Singapore in the Role of Leader
This city state was the first nation to embrace the concept of the Integrated Resort.  It was a last chance idea since the Singaporean polity is even more naturally conservative than the Japanese.  The people of Singapore didn't want casinos but accepted the idea of the Integrate Resort because it meant that people could attend events at the resort or simply stay at the hotel for a long family weekend without so much as setting foot in the casino.
The casino might be good for state revenues but Singaporeans wanted it to remain in the background instead of being so much in the foreground as in Las Vegas and Atlantic City and many other places around the world.
Recent Winners
Tourism
Japan's Prime Minister Shinzo Abe sees the resorts as being major cogs in his long-term plan to boost Japanese tourism.  The Japanese economy has been in the doldrums for decades and Prime Minister Abe is looking for ways to get the economy going again.
He might have favored simply opening casinos but the Japanese public has long made itself clear that it considers casinos to be magnets for criminals.  The hope is that Integrated Resorts will attract a far different element than would a stand-alone casino.
Tourism Begets Economic Stimulus
Prime Minister Abe and his advisers and many people in and out of Japan see the resort as first stimulating travel to Japan.  This would bring many jobs locally to Japanese people whose subsequent spending would further stimulate the local economies.
Tourists who are already in Japan can be encouraged to travel further afield than just at the resort so their presence in Japan would have a salutary effect on the Japanese economy generally.  Economic observers say that no single economic sector can rejuvenate a large national economy by itself.  But the Integrated Resorts legalized in the new law are a big step forward in getting Japan going again.
Japan sees the large, growing, upwardly mobile Asian countries as prime targets for exotic travel.  With well over two billion people between them, India and China represent a huge potential growth cohort for the entire Japanese economy.  The idea behind the Integrated Resorts is that first you have to get people to come, and then they will spend money, return for another tourist stay, and possibly invest in the economy itself.
Japan hopes to double the number of tourists who come per year in the upcoming decade.  As it is, about 30,000,000 people come to Japan every year.  So an increase to sixty million would bring in a lot of new money.
Competition
Japan saw that Singapore and Macau were attracting thousands of people each year from neighboring countries.  Many were attracted to the casinos already in place and many more came when the first Integrated Resorts opened.  Japan's legislature, if not the citizen on the streets, saw that only similar attractions could cut into Macau and Singapore's competitive edge.
Three Resorts
The new law specifically allows for three resorts.  The law did not specify where the resorts would be built or who would win the contract to build them.  There is still a lot of work to do before the actual locations of the resorts are settled.  Japan is a very crowded country and it may be difficult to find locations for three casino resorts among a less than enthusiastic public.
It is also not a given which companies will win the rights to build an Integrated Resort.  That is one of the reasons why two large casino interests already announce their willingness and intention to invest billions of dollars on an Integrated Resort in Japan.
An industry observer, Daiwa Institute of Research, estimates that the price tag for the construction of three Integrated Resorts in the expensive Japanese urban sprawl could run a total of fifty billion dollars all told.  The institute also said that visitors to the resorts could spend as much as twenty billion dollars per year once the resorts get up and running.  It may take close to a decade before even one Integrated Resort opens its doors for business.
Widespread Opposition
Studies show that over 60% of Japanese oppose land based casinos.  They fear that casinos will bring both crime and gambling addiction.  The law tries to address such concerns.
Japanese residents will be allowed to go into a casino no more than 10 times in one month.
Japanese gamers will pay a hefty fee just to enter a casino while tourists will get in free.
The casinos will be limited to 3% of the total land area of the resort so the casinos will be kept as unobtrusive as possible.
Casinos will pay a 30% tax on revenues.
Potential for Profits
The last datum indicates how potentially lucrative a casino and an Integrated Resort can be for its owners.  Even with a huge tax obligation, big casino and resort companies are vying for the rights to build an Integrated Resort in Japan at a cost of billion of dollars.
NOTE: Please refer to the update on this news report HERE.