When Slots Play Casinos gamers search for an online casino site that will best fit his needs and expectations, he is told by experts to check to see that the casino is properly licensed and supervised. It's easy to check an online casino's certification – you simply check the footer of the casino page or send a message to the casino's support team to ask about licensing.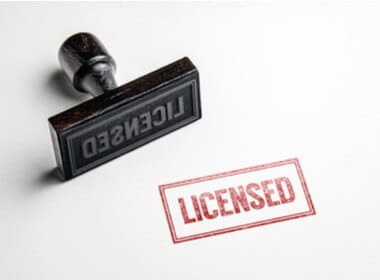 But what does licensing mean? Why does a casino need to be licensed if it operates online? What are the benefits of playing at a licensed casino?
Online Gaming Today
In 2019 the online gambling market was estimated to be valued at $53.7 billion. Even before the coronavirus pandemic, the market was expected to continue to grow at a steady rate – with the shutdown's surge in online gaming, it's now estimated that the industry could grow to $300 billion by 2025.
There are hundreds of online casinos that allow gamers from all over the world to play at any time ad from any location on any Internet-connected PC or mobile device. With the ease of access to online casino entertainment comes concern that unscrupulous operators will take advantage of players through unethical business practices.
That's why, as the ease of gambling makes online casino entertainment accessible to everyone, players need to know about the laws that govern the industry and how to ensure that each site lives up to these regulations.
Licenses
Online gambling licenses are in place to ensure that casinos that operate on the Internet are safe, fair and transparent for all. Online casinos deal with huge amounts of monetary transactions, with money coming in and going out in the form of withdrawals and deposits. Licenses are the safeguards that ensure that all players have a fair chance in their games against the house and that the games are not rigged.
A license demonstrates to the gaming public the casino provides fair, legal, and ethical services. It certifies that the operator has been found to comply with all regulatory and legal standards that are required for an Internet casino to function properly.
The majority of online casino sites are licensed by countries where regulatory agencies operate – Cyprus, Curacao, Panama, Costa Rica, Malta Antigua & Barbuda and Malta. These countries offer licenses to online casinos based on certain the casino's fulfillment of certain conditions. In addition to displaying the certification of the licensing authority, online casinos must also comply with local laws of the countries in which it is providing its services
Obtaining a License
Licensing authorities that are associated with countries such as Curacao and Malta must comply with the rules and regulations the country mandates in order to obtain a license. For instance, in Malta, an offshore casino company must pass through five different stages during the licensing process. That same process takes only six weeks in Curacao.
Getting the license isn't a one-time procedure. There are numerous audits and compliance checks that the licensing agency must do at intervals to ensure that the casino continues to provide a fair gambling experience to all its players even after the license has been granted.
Online casinos must follow rules in order to maintain their license as well. This is done in order to ensure that the players stay protected.
License Requirements
While different licenses include different requirements, they all have the same basic requirements which:
Ensure that the executives and owners of the online casino are suitable to run a gambling establishment.
Ensure proper accounting procedures are followed, including mandatory guarantees for customer deposits.
Ensuring all games are completely fair and results are determined by a random number generator.
Ensure that there are procedures in place to discourage underage gambling and problem gambling behavior.
Ensure customer support is available.
Requirements
Basic requirements for obtaining an online casino license from all licensing agencies include:
Police clearance
Copies of owners' passports
Reference from banking institution
Reference from an attorney or an accountant
Software agreements with licensed software companies
Site's Terms and Conditions, including bans on underage gaming and responsible gaming policies
Licensing Agencies
Here are some of the agencies where online casinos can apply to get a license.
Gaming Jurisdiction of Antigua and Barbuda
The government of Antigua and Barbuda, twin Caribbean islands, offers casino operators, service providers and software developers a gambling license that allows operators to conduct their businesses related to gaming activities from the island. The Antigua and Barbuda Gambling License was established in 1994 and was world's first interactive gaming and wagering licenses.
Companies applying for a license from the government of Antigua and Barbuda must receive approval from the Financial Services Commission and its branch, the Department of Gambling. Many online gambling companies base their operations from Antigua and Barbuda which offers a stable financial services industry and good telecommunications facilities. Gambling licenses from Antigua and Barbuda are well-regarded.
Curacao
The Gaming Commission of Curacao has been offering gaming licenses since 1996. It's considered one of the world's most stable licensing service providers. The Curacao Gaming Commission issues licenses for casino, poker, bingo, lottery, raffle, and sports book. One license allows an operator to run multiple operations.
Malta Gaming Commission
The Republic of Malta issues licenses to online gambling sites via the Malta Lottery and Gambling Department. Malta has become the iGaming capital of the world thanks to attractive tax conditions for the industry. It is home to some of the world's largest gaming companies including software developers and offshore casino sites. The country is a pioneer in the remote gaming industry and its Lottery and Gambling Department licenses companies that operate around the world.
Malta Gaming Authority has become the leader in Distributed Ledger Technology and cryptocurrencies which allows it to monitor the financial transaction capabilities of its licensed sites. Many operators prefer a Malta license because Malta features licensing for casino sites, bingo, poker, sports betting and other types of wagering.