Ripper Casino has been around less than a full year—the casino came online only last December but it seems longer ago since Ripper has exploded in popularity, especially in Australia and also all over the world— and it is already making waves not only among the online casinos we have reviewed and recommended but in the vast world of online casinos generally!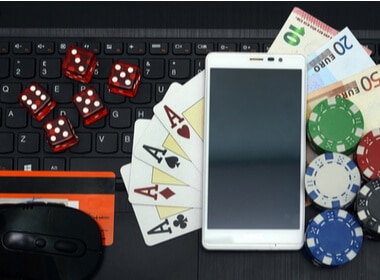 Ripper Casino began operation with 700+ game3s from three game providers—Arrow's Edge, Booming Games, and Rival—and now is poised to add fully 50—that's fifty—pokies and other games from yet another game provider Mascot Gaming.
We have just published an Arrow's Edge review page!  We will get to Arrow's Edge a little later.  We would like to point out here that Slots Play Casinos is always looking to update our site with more and more useful information!  We encourage all of our readers to return to SPC often and to tell your friends, family, and colleagues about us!
Ripper Casino is Offering Special Promotions through Slots Play Casinos
We consistently find that Ripper Casino is on the cutting edge of games and promotions.  We have a lot to report in this news article so we will begin with three free spins promotions that are being offered at Ripper Casino to readers of Slots Play Casinos!
Get 22 Free Spins on Bigfoot Mountain
Bigfoot Mountain is one of the top games from Arrow's Edge.
This slot takes gamers on a United States backcountry trek looking for Bigfoot which is as legendary in American folklore as is the Lushness Monster in Scottish folklore and many other such creatures in the folklore of many people throughout the world!
Get 33 Free Spins on Jackpot Jam
This is a retro 3×3 grid slot based on one of the most universal of all sports, basketball.  Jackpot Jam also has three progressive jackpots to add to the excitement of going for the championship as it were!
In fact, the American National Basketball Association is well into its finals series between two iconic franchises, the Boston Celtics and the Golden State Warriors.
So, the free spins being awarded on Jackpot Jam are very welcome indeed!
Get 15 Free Spins on Battle of Rome
This slot takes us way back to when Rome was at the center of culture and empire in the Mediterranean Basin which also included western lands of the massive Asian continent.
There are not just a few or twenty or maybe fifty ways to win in Battle of Rome.   NO!  There are actually 3125 ways to win.  The way this is achieved is what is known as bidirectional winning ways!  The concept of bidirectional winning ways is appropriate beyond measure to the Roman Empire which ventured forth in all directions!
Let's Return to Arrow's Edge
As we said, we have just added a page on Arrow's Edge.  So, let's look at the news coming from Arrow's Edge and what makes this game provider so special.
Arrow's Edge began creating great online casino games in 2014.  Sometimes gamers—especially Generation Z gamers—don't fully appreciate how very young online casino gaming really is!  Not only that, but there are now many new casinos such as Ripper which began only in December 2021 and new game providers.  Arrow's Edge is all of 8 years old!
Still, Arrow's Edge is a highly sought-after game provider because they have a unique creative mindset.  The creative mindset that Arrow's Edge brings to online casino gaming can be seen by playing some of their games.  And here we arrive once again at one of the great advantages that online casinos have over land-based casinos.
By playing in Instant Play mode, which is universally available on all of the good online casinos, you can go from casino to casino easily and sample games from many game providers!
Focusing on Mobile Gaming
The original few game providers for online casinos all focused on creating games for the desktop gaming market.  Today, many game providers such as Arrow's Edge realize that mobile is already the playing mode for the majority of all online casino games!  Mobile is truly the wave of the present as well as of the future and will reign supreme for as far as anyone can see!
Ripper Casino, in its own way, has recognized the modern way of online casino gaming in that they don't even offer a download to the gamer's hard drive!  Both Arrow's Edge and Ripper Casino are embodiments of the most modern approach to online casino gaming!
Ripper is Running New Promotions
In addition to the 50 new games Ripper is offering from Mascot Gaming, the casino is introducing two new promotions: a cashback promo and a VIP raffle.  Now, cashback is nothing new in the world of online casinos but Ripper is still just a few months old so we are happy to report the news that Ripper is now in on the cashback bandwagon!
The new cashback program developed by Ripper Casino is for 25% cashback.  Anyone on the VIP register can enjoy 40% cashback.  In addition to the high cashback percentages, the play-through requirement for this program is only 10x and there is no maximum sum that can be returned to gamers through the program!
Ripper Casino Wants YOU to Feel Like a VIP
Ripper is running a new promotional raffle in which the winner gets to feel like a VIP for a full year with all of the benefits that come with being a true VIP!  A one-year VIP membership is the prize and the winner of the raffle also receives a VIP's largesse in the form of $500 in free money.  There will be 9 runner-up prizes as well.  The drawing is planned for July 14 so get your name on the raffle list today!
Why Does Slots Play Casinos Talk so Much about Ripper Casino?
Actually, any casino with the high level of benefits that Ripper offers would catch our attention.  We talk about Ripper because they are so young and so with it and so hip!
We find it wonderful to be able to talk about a new casino that seems to have learned every lesson from all of the online casinos that came before!
It is easy to find information in many areas at SPC.  We have clearly marked areas for casino reviews, game provider reviews, game reviews and so much more!
The best way to get all the online casino gaming information you need is to come back to Slots Play Casinos often!