Slots Play Casinos is happy to announce that we have added PlayCroco Casino to our long list of recommended casinos. We have a full length review of the casino that you can access on our home page by going to the casino reviews section at the top of the page.
As we have just added this fine casino, we might take a few moments to talk about how we choose casinos to review.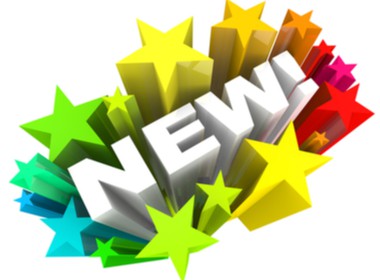 Thousands of Online Casinos
We are way past the halcyon days when there were just a handful of online casinos! In those long gone days, it was easy to review all of those casinos since there were so few! These days we have thousands of online casinos and we can't possibly review them all. In fact, most of the casinos we review, Play Croco included, were not yet in business in those heady early days of the burgeoning online casino market!
So, we have to be proactive about selecting the best casinos to review.
What Makes an Online Casino Good?
This is a totally subjective question. It depends on what a gamer's priorities are. Since there aren't surveys of online casino gamers who list their top ten priorities for an online casino that might be worth their support, we have prioritized the elements of an online casino that most, if not all, gamers will agree with.
Here is a list of areas that online casino gamers look for in any online casino that is worth their support:
Absolute safety and security of gamers' money and privacy.
Regulated in a reputable regulatory environment.
24/7/365 customer service.
Terms and conditions written in the kind of language a layperson can understand.
A large assortment of games.
Games from excellent game providers.
Ongoing and new promotions.
Top of the line mobile gaming platform so gamers can play anywhere they want anytime they have some free time.
Many bonuses with high bonus percentages and free spins as well.
Flexible banking.
The Ideal Casino
If there was any single online casino that topped the list in every category, we would need only one review! No online casino, like no business, can be the best for everyone. So, we have reviews of many online casinos.
The casinos we review all have top qualities in every category. Some have more promotions; some have more tournaments; some have more games; some have more banking options; all are excellent online casinos: they have to be to earn the Slots Play Casinos seal of approval!
Every casino we review has excellent customer service, super safe protection for your money and privacy through both company policy, in the case of not divulging your personal information to any other interested party, and the best available encryption software to protect your money.
All of the casinos we review have a large assortment of games.
Play Croco Casino
Here are a few of the highlights of our long review of Play Croco Casino:
PlayCroco is geared toward the Australian gamer which is why they use the term pokies to refer to slots! The casino also welcomes gamers from all over the world, even those who call pokies slots!
PlayCroco features over 200 of the best games developed by Real Time Gaming, one of the best game providers in the online casino market.
PlayCroco recognizes the cutting edge technologies of virtual reality (VR) and augmented reality (AR). The casino also likes to feature games with the best and most modern animation. Graphics still rule the roost in the online casino world but the big three of animation, VR, and AR are fast taking over and PlayCroco is on the front edge of these new developments.
PlayCroco has a phenomenal Welcome Bonus worth up to $5000, a Cash Back promotion worth up to 40% of gamers' losses, and a low play through requirement of as little as 10x for some bonuses.
PlayCroco has many permanent promotions that include free spins and bonuses and a weekly draw for $777. In addition, the casino runs new promotions that may also involve free spins and bonuses but in an exciting and imaginative way.
Naturally, PlayCroco has a lot more to offer the discerning gamer. The name is an allusion to the crocodiles that roam the vast Outback. Even the most intrepid Aussie knows to keep a safe distance from a hungry croc and crocs are hungry all the time! PlayCroco is a humorous and tongue in cheek way of paying honored tribute to these beasts of the desert while exciting gamers with the chance to… play games!
Excellent Mobile Gaming
PlayCroco has a mobile gaming platform that is the most popular way for Aussies and almost everyone else in the world-wide in the PlayCroco universe, to play their online casino games. With the mobile platform, if you do have the courage to venture forth into the great Outback, at least you'll have the casino in your pocket to entertain you when you are resting from your search for the grand mystery that only the Outback can provide!
Enjoy the Many Advantages of Online Casino Gaming
As a solid online casino, PlayCroco provides all of the main advantages of online casino gaming as opposed to land based casino gaming. Here is a short list of the many advantages:
Online casinos are infinitely more convenient than land based casinos.
Playing online games whilst lounging comfortably on your sofa at home in far more comfortable than sitting in a gamer's chair at the land based casino in your neck of the woods.
At an online casino, you can play all of the casino's games without any hassle and you can return to the game you left whenever you want to. Try doing that at a land based casino!
At an online casino, when they bring in a new game, all of the other games make room for it! At land based casino, it's more like one in one out. That's because walls have consequences!
Online casinos have lower operating costs so gamers can win more.
When you play at an online casino, you won't be bothered by a gamer who has had too much free whisky. There won't be any confrontations or unpleasant interactions. That is unless the tipsy gamer is yourself, a situation we all hope never happens!
Welcome to PlayCroco Casino
So, join us in welcoming PlayCroco Casino to the growing family of casinos supported, reviewed, and recommended by Slots Play Casinos. Given the vast number of online casinos out there, it is quite an achievement by PlayCroco to have been chosen by Slots Play Casinos for review.
Kudos to PlayCroco! We hope that every gamer who visits the casino will be duly impressed and join up. It's easy, it's quick, and you don't have to jump over any candlesticks!