One of the big attractions of Las Vegas is that there are so many casinos on the Strip. There are also many casinos downtown where all the casinos were located before the Strip was developed. Still, most gamers stay at one casino for a long period of time as they are jealously guarding their seat!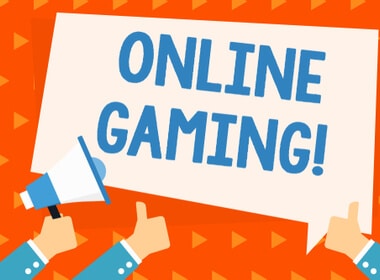 In our opinion here at Slots Play Casinos, there is no reason to stay at one online casino! Online casinos exist in cyberspace where space is infinite, as far as we know.
Some gamers in Las Vegas do go from casino to casino. This is a lot easier to do in the cooler months since there is a bit of distance between casinos and Vegas summers are brutally hot. Players who do go from casino to casino have a more rounded Las Vegas experience. Every casino is slightly different than the others. The big attractions also differ from casino to casino.
So the trick is finding what each casino is the best at. For online casino gaming, you should consider things like bonuses, tourneys, promotions, games – which casino has the best of each of these things?
What about Downloading an Online Casino?
At any reputable online casino, gamers no longer have to download the casino to their computer's hard drive. Instant Play has gotten so good that gamers can go from casino to casino online and have a very varied casino experience!
For one thing, as developed as the Strip is, there are simply far more online casinos available. Even here at Slots Play Casinos, where we try to post reviews of as many casinos as we can, the sheer number of online casinos that are safe and fair in all ways is so great that we can only review a small fraction of them!
So, here are a few reasons to go "casino hopping" online!
Different Online Casinos Have Different Game Providers
Every game provider has its own unique way of presenting games online. It is fun to sample casino games from several game providers. Also, since online casinos are available on a 24/7 basis, there is really no rush to sample online casinos.
Gamers can play at a few casinos today and at a few a couple of days later and so on. Some gamers probably have on their bucket list to play at over 100 online casinos!
How Do Game Providers Differ in the Way they Present Games
Let's start with slots. Game providers are constantly trying to outdo each other in the themes they develop slots around and the game play of these slots. The number of theme categories may not be infinite but it is very big! No single game provider can develop slots in all of the possible categories.
In addition, within each category is a massive pool of ideas. So a garner who is "looking for adventure and whatever come their way" will be happy to sample the slots at numerous casinos!
Slots are designed to be entertaining and to allow gamers to let their imaginations soar. This, by the way, is much harder to do at a land based casino since there will usually be another player who is trying to get players to give up their terminal especially in slots that the casino has only one of.
At any online casino, there is also "just one of" any slots game but an infinite number of gamers can play it at the same time!
Check out the Wild Symbols!
The many good game developers also try to come up with innovative ways for the wild symbol to achieve wins. Thus, we have seen exploding wilds, sticky wilds, cascading wilds, expanding wilds, stacked wilds and more. Slots these days are wild in more ways than one!
So, it is a good idea to venture forth and try out a number of online casinos.
Another interesting aspect of this is that land based casinos tend to carry the same slots. That's because they have limited space even if the casino floor is quite big! They also have to accommodate the "average" player and serve those players' tastes in slots and every other game as well!
Graphics and Animation Make the Online Gamer's Heart Grow Fonder
Game developers also look to improve graphics and animation. This applies to slots, of course, but it may even be more important in table games such as roulette and blackjack and in video poker.
If you use Instant Play, which allows you to play on your internet server instead of needing to download the casino, you can see many ways that graphics and animation are improving in real time!
Take Advantage of Promotions
Many online casinos might have a promotion with a deposit bonus and free spins. The free spins are in slots that the casino chooses. So, by accepting this kind of bonus offer from a number of casinos, you can get free spins in a number of slots! This will add a certain measure of fun to your gaming!
Deposit bonuses and free spins are not the only kind of promotion online casinos offer. Searching for really good promotions can also add a happy dimension to your online casino experience.
The most popular online casino promotion is the Welcome Package. Some get way up in the thousands of dollars. Even those casinos with a smaller first bonus, often have many bonus offers thereafter.
Don't Land Based Casinos Offer Deposit Bonuses?
Actually, no.
First of all, very few players at a land based casino will keep money on deposit. They don't know when they will come back to the casino so what would be the point in keeping money on deposit?
Secondly, every deposit bonus has a play through requirement which is a factor of the bonus. Very few players at a land based casino can complete a play through requirement in a short stay at the casino. Online gamers can complete the play through requirement at their leisure. That's why online casinos offer so many deposit bonuses and land based casinos offer free whisky and buffet meals!
Online Casinos Offer Mobile Gaming
One of the big advantages of online casino gaming is the enormous flexibility gamers get with mobile gaming. The technology for mobile gaming has improved do much in the last ten years or so that now the great majority of online gaming is done on a mobile device.
One of the great ironies of casino gaming is that some land based casinos are now offering an in-house mobile gaming platform so people can play from their hotel room!
Really, who would spend so much money going to a land based casino only to end up playing on mobile in the hotel room?
Slots Play Casinos Supports Both Online and Land Based Casinos
SPC continually monitors the casino gaming industry. Our focus is online gaming and we review casinos, look at developments in the law, and many other aspects of the business.
We are committed to our readers. So, come check in on SPC often to learn useful information that will make your casino gaming better!