What could be more delicious than getting spooked at Halloween time? The answer from Slotastic, one of our recommended online casinos, is a spoofy spooky game for Slots Play Casinos readers that plays on the word Universe and also wiggles a bemused finger at the Metaverse.
So, the Halloween season promotion from Slotastic is appropriately called Spookyverse!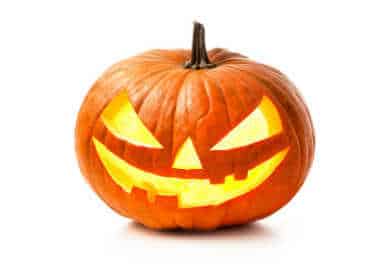 How Do we Play Spookyverse?
First you need to be brave because the Spookyverse is all over this promotion! Enter the promo (follow the link above) and you will see twelve Halloween and casino-related portals. When we played, three of the portals were actually locked! Leave it to the spooky minds at Slotastic to make even their promotion eerily mysterious!
When you click on an open portal, you will get a scratch card, a spinning wheel, or a three by two slots game. Be careful when you get the rotating ghost! Sometimes it slows to a stop and then morphs into two ghosts! We saw it morph into three ghosts once! The ghosts add a certain measure of spook to an otherwise enormously spooky promotion!
When you are at the spinning wheel, you can win either a deposit bonus of 100% or more (we reached 300%) or many free spins! So stay with Spookyverse and get big cash wins, free spins, and great bonuses.
When Did the Custom of Wearing Costumes on Halloween Begin?
The most commonly accepted origin for Halloween costumes was with the Celtic tribes of many centuries past (millennia?) who held a celebration, called Samhain, that marked the end of the autumn harvest, never a guaranteed occasion in ancient times), who believed that ghosts and other otherworldly creatures ventured among them during the evening and night of this festival held on November 1st.
So the Celts lit large bonfires and wore costumes to ward off the ghosts. Ergo the triple ghosts in Spookyverse! Pope Gregory III tried to remove the pagan aspect of Samhain and declared November 1st as All Saints Day. Pope Gregory was not able to take away the costuming aspect of Halloween even as most people no longer believe that ghosts are among them on the holiday!
The night before November 1st was known as All Hallows Eve which emerged centuries after into Halloween!
Trick or Treat Comes to America
Actually, the trick or treat tradition is very new by historical terms. People used to go door to door asking for food but as Americans became more affluent there was a merging between Halloween and Native American games festivals, also held in October, for Halloween to become a day of mirth and fun and collecting candy from friendly neighbors.
One fourth of all the candy sold in the United Sates annually is sold for Halloween!
Native Americans and Gaming
It seems that there is a gaming or casino connection to many things where we might least expect it. Thus, Native Americans lent their game-playing traditions to what had already evolved into a child-oriented fun day at Halloween which started out as a day to commemorate the dead and assuage one's fears of the approaching cold and dark winter!
It may seem ironic that so many land-based casinos in the United States today are located on Native American land!
The Desert Has Many Secrets
Slotastic is not the only online casino to be running a Halloween promotion. Desert Nights is running a promotion of its own in which gamers can earn bonuses by playing various games at the casino. See if you can spot the trend in the slots in the Desert nights Halloween promotion!
Gamers earn a small bonus when they play Dead Beats.
Play Monster Breakout and receive a 100% deposit bonus.
As the Mythic Wolf howls at the moon, you will get 20 free spins.
Mrs. Green's Plant Emporium has some of the eeriest plants around and when you play the game, you will receive a modest bonus.
You get to zap the zombies when you play The Winning Dead as you enjoy your 200% deposit bonus.
The Wild Wizard's long white beard contains many potionly secrets and you get a bonus too!
Not only is Dr. Acula a punster, he has clawed fingers, sharp canine teeth, Spocky (pun intended) pointed ears, and big bugged eyes, he also has 30 free spins in that very scary-looking syringe he carries with him at all times!
Beware of the cute colors in IScream! They hide a sinister plot to create fun and the desire to eat a cold and refreshing treat. To warm you up, you will get a 150% deposit bonus when you play this game!
Frankenslots Monster has some small bonuses for you!
When you make a deposit on Halloween to Desert Nights, you will get 30 free spins on this richly scary slot!
Slots Play Casinos Wishes Everyone a Ghoulishly Happy Halloween
From the earliest manifestations of Halloween as a day to remember the dead and to prepare for the dark, cold, and dangerous winter, as a day to be taken seriously by everyone, to a day in which we can channel our inner ghosts, monsters, ghouls and zombies in a mirthful manner speaks about the amazing progress we have all been given!
Maybe that's why Thanksgiving follows Halloween so closely!
So, Happy Halloween!
And an early Happy Thanksgiving to all of our readers from SLOTS PLAY CASINOS!