Here at Slots Play Casinos, we remember when we reviewed Slotocash Casino. We were amazed at how the Slotocash team looks way beyond mere casino gaming to give players a deep gaming experience.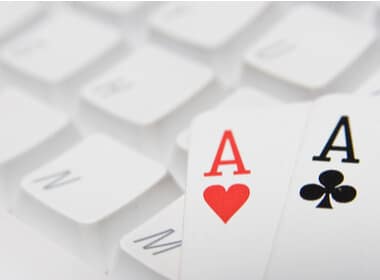 They do this by keeping updated the Sloto World section of the casino. They also run fun and helpful promotions. So, in this report on the goings on at Slotocash, we would like to focus on Sloto World and Slotocash promotions.
What is Sloto World?
This area is located at the bottom of the Slotocash home page. It contains the Sloto Magazine, Sloto Life, Sloto Shop, and Mr. Sloto which is promotional page that offers free spins and a deposit bonus to gamers who answer the survey.
At the bottom of the home page, you can also read articles, press releases, and view the casino's many videos.
Through Sloto World, you can link into the casino itself with hundreds of great games!
In the spirit of viewing, let's take a look at all of the things Slotocash offers IN ADDITION to great online casino gaming!
Videos
Slotocash has a YouTube clip that highlights what gamers can expect this summer. It is basically a promotional video. However, last month the casino ran a two part video on cryptocurrency.
There are mainly promotional videos here but there are also very helpful videos such as the one from a few months ago on the Life Wheel and how to incorporate it into your daily lives.
This video begins with the statement, "We're probably the busiest generation ever to exist." That is quite a statement! Certainly, previous generations spent a lot more time hunting for food, gathering food, staying warm in the winter, and simply struggling to survive.
We, on the other hand, are busy with innumerable responsibilities and the free time to pursue personal interests.
It's easy to neglect our bodies, minds, and communal welfare. The Life Wheel was developed to help busy post-modern people keep track of their internal and external worlds. The Life Wheel consists of the following sections:
Surroundings
Contributions
Relationships
Health
Money
Spirituality
Personal Development
Fun
Online casino gaming can be a major contributor the fun side of life!
Different life coaches have different names for the sections on the Life Wheel but they all boil down to basically the same thing. And you heard about it first at Slotocash Casino! We encourage everyone to dig deeper into the Life Wheel at:
https://www.indeed.com/career-advice/career-development/wheel-of-life.
Sloto Magazine
This is a full color online magazine that comes out four times a year. The Summer Sloto Magazine is out now – sent by snail mail to registered players – available online soon.
The Summer Sloto Magazine has headlines such as these:
"Practicing Peace" talks about re-emerging after two long years of pandemic.
"The Laughing Cure" – about how to stay a positive person.
"How to Support War Victims" which talks about how we all can help by donating to charities that operate in this sphere.
"How Does it Feel" – reflections on our recent 15th anniversary.
"Be the Change You Want to See in the World" is about how we can all contribute to make this world a better place for EVERYONE.
"Collect our Summer NFTs" – you'll remember this one from the Spring Edition. Didn't see it – no problem, you'll read about it here.
Lifestyle
This section has many articles about the environment, healthy living, and much more. Here are five recent headlines from the Lifestsyle section. Of course, you will have to enter that grand world of Slotocash to read the articles! We recommend that you do so and stick around to play a few of the casino's many excellent games!
Tips to Lead a Greener Life
Learning How to Breathe
Live Your Healthiest Life with Sugar Free Hacks
Empowering
How to Cut Costs while Helping the Environment
Articles
These are longer pieces than the ones in the Lifestyle section. The range here is broad from the benefits of cognitive activities to things you should know about your pets to ways to promote brain health and, of course, many articles about gaming and getting the most "game" out of it!
Slotocash is Celebrating their 15th Anniversary
We recently wrote about Ripper Casino celebrating their six month anniversary! That is a great moment in online casino gaming since Ripper came online and soon was garnering headlines!
Slotocash is all of 15 years old which is practically grey beard territory for the ever-young online casino industry!
Some of the promotions are from 15 years ago and Slotocash has always refined their promotions. Here are the promotional highlights from Slotocash circa June 2022.
The Welcome Package
This is a package of five deposit bonuses with 100%, 200%, and 177% bonus rates up to $7777 and 50 or 100 free spins for each deposit bonus. Slotocash has learned well the lesson of online casino Welcome Packages: gamers like high bonus rates, a number of deposit bonuses so the deposits need not be in the thousands of dollars all at once, and free spins to boot!
This is one of the benefits of experience!
Casino Games Bonus
This is a two bonus promotion which is basically an invitation to get $1000 in bonuses!
Comp Points
This is the classic promotion that returns money to players as they play.  Most online casinos have a comp points promotion. The idea is simple: gamers accumulate comp points for playing and when they have enough points to redeem them for casino credits, it feels like they are playing with found money!
Cashback
This is another classic promotion that most online casinos have. It returns some money to players who have exhausted a bankroll!
Daily Bonuses
When we looked, Slotocash was running about 30 daily promotions for deposit bonuses, free spins, and no deposit bonuses!
And in the End… The Promotion You Take is Equal to the Promotion you Make
That is a poor paraphrase of a great Beatles line. For those of you too young to remember the Beatles, they were a great rock band from the 1960's!
We admittedly have concentrated our attention in this article on Slotocash! We will over time give a full article to every one of the casinos we have already reviewed and recommended! We also would like to return to the game providers we have profiled. We have several casino guides that deserve a second look as well!
All In all, we have a lot of work to do and the results of all our efforts give you, our readers, good reason to COME to SLOTS PLAY CASINOS OFTEN!