Slots Play Casinos is happy to announce that two of our recommended casinos, Desert Nights and Slots Capital, have recently taken on a line of 13 new online casino slots from the Dragon Gaming game provider.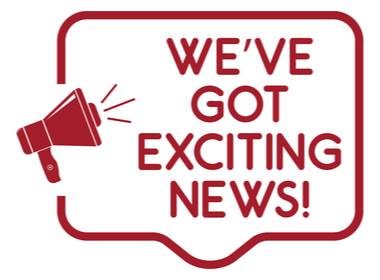 Dragon Gaming began developing online casino games for a different brand in 2004. In 2019, the major domos of the company decided that their large library of games was so good that they should be marketed under the Dragon Gaming brand. And so it is.
We salute
Desert Nights
and
Slots Capital
for having the foresight to take on these 13 great slots in the hope that their online casino gamers will make them so popular that Dragon Gaming will take on an even more prominent role in gaming at these casinos!
Here are short reviews of each of these
13 new online slots
!
Cleopatra's Fortune
You will search for treasure in the final resting places of ancient Egyptians. Gamers enjoy the Eastern sound in the background music. They also like the special features which include free spins, sticky wilds, and more.
In the free spins feature, you can start with 10, 15, or 20 free spins and there are many ways that you can add to this total. The scatter is Tutankhamun. When that symbol lands on any reel in the free spins round, it accumulates until the gamer reaches one of five levels. These levels add free spins, sticky reels, or a multiplier.
The highest paying symbol is Anubis which is the ancient Egyptian god of death and mummification. In Cleopatra's' Fortune, Anubis actually gives life in the form of high payouts.
Gold Heist
A perfect alternative to Cleopatra's Fortune in which gamers look for wealth in ancient Egyptian burial grounds, In Gold Heist, gamers prospect for gold in the American Wild West circa the 19th century when thousands went west to grow up with the nation and a few found riches in the streams and mountains.
The American Wild West produced many American icons including sodbusters, cowboys, mountain men, gunslingers, sheriffs, and Pony Express riders among many others!
Life in the Wild West was a daily challenge so Dragon Gaming has added two bonus features to Gold Heist to make it easier for you to find gold! The first is the Minecraft Feature in which you choose from a set of covered wagons to reveal how many free spins you will get. Wins in this round have a 2x multiplier.
You can also enter the Mine Trail bonus in which you travel deep within a gold mine in search of that amazing 200x multiplier.
Wilderness Wins
Just as Gold Heist was the perfect adjunct to Cleopatra's Fortune, Wilderness Wins is the perfect adjunct to Gold Heist. Both slots take place in the "wilderness". However, even as Gold Heist takes place in the vast American Wild West of the 19th century, Wilderness Wins takes place in a more modern wilderness setting.
With bears, tigers, and bighorn sheep on the reels, you will feel that you have entered a world of undomesticated animals! The bears are the ferocious grizzlies of the wilderness while the tigers are the carnivorous canines we moderns call the big cats as opposed to the cute little kitty cats so many of us prize as pets. Finally, the bighorn sheep are not the cuddly little sheep from the local petting zoo; they are the wilderness sheep, untamed and untamable!
Don't let one of those horns impale your butt!
Wilderness Wins has a free spins bonus round and a re-spin feature in which the winning symbols stay on the reels during the re-spin. Imagine the series of wins the re-spin feature can produce!
Mythical Creatures
Now we travel back in time once again to ancient China. Playing Mythical Creatures you will meet up with 12 mythical creatures which will help you on your way to modern wins from an ancient theme!
The first bonus round is called the Pick Your Prize feature. Three scatters get you here and then, since this is a Chinese themed slot, you hit one of three gongs and you'll get up to 30 free spins with a 2x multiplier.
In the Spin the Wheel feature, you travel along a path towards the castle. If you make your way to the castle, the multiplier you'll get will be for 200x your original bet!
Panda Playtime
We now go from mythical creatures with a Chinese theme to the very modern Chinese Panda. These playful pandas are just what any gamer needs to have a cuddly good time and reach for the stars where a 10,000x multiplier awaits.
Panda Playtime features a sticky reels re-spin where you can keep going with the reels getting stickier and stickier as long as your luck holds out. Wild Spawn feature is triggered by either three scatter symbols or at random. The free spins feature carries from 9-12 free spins.
The Defenders
You can be an international hero when you team up with The Defenders to save the planet. As a member of the team, you can get free spins and much more in The Defenders. Once you get to the free spins bonus round, there is a multitude of ways that you can expand your strength and contribution to the fight against evil.
Each of these extra fighting methods can also be translated into nice wins for your bankroll! The Defenders gives you the best that slots can offer: a chance to help the forces for good save the world and a chance to emerge from this fight for the world a bit richer than before!
iScream
This slot is a sweet way to celebrate the Mexican Day of the Dead which is not macabre at all despite its name! The Day of the Dead is like the American Halloween in which people dress in masks and fete each other with sweets and other delicacies.
The Mexican people take thus day very seriously as it celebrates their deceased ancestors. They may make it a bit ghoulish but it is a celebration of the highest order. The iScream slot is also a celebration of the highest order with wild spawns, sticky reels, re-spins, and free spins!
Winning Vegas
This slot is every bit as sinful as Sin City itself! This slot has no fewer than four bonus features: Random Multipliers, Random Wilds, Mega Symbol, and the Matching Feature. Each feature has the power to give you bonus activity on every spin! You don't have to fly all the way to Vegas to get in on the fun Vegas style! Just play Winning Vegas!
El Mariachi
You find yourself in a saloon in Old Mexico. You're playing for sticky wilds, re-spins, free spins, and a bonus game that has five levels. Each level brings you more riches and gaming action. The action includes a unique Win both Ways feature and multipliers.
The El Mariachi slot that marries the feeling of the American Wild West with Old Mexico. You will want to load up your burro and go prospecting! In this slot, the burro is the reels and the prospecting are all the varied ways you can win!
Lucky Macau
Macau is the Oriental casino equivalent of Las Vegas. You can get lucky on every spin in Lucky Macau! When you do get lucky, you will get extra wilds, sticky wilds, and multipliers.
The city of Macau features a new idea in land based casinos called Integrated Resorts which may end up being the only kind of land based casinos that will ultimately survive.
So get in on the most modern kind of casino action NOW by playing Lucky Macau.
Empire of Riches
You are the Emperor or Empress of a large Kingdom. On every winning spin, you get a re-spin that can lead to even more wins. The scatters send you to the free spins bonus round where there are even more ways to score a win the size of your Empire!4One of the winning methods in the bonus round is the growing multiplier. It can reach 10x thus giving you extraordinary power in your Empire of Riches!
This slot is one of the most exciting for lovers of vicarious experiences! It puts you in the seat of power and then, with spin after spin, you demonstrate your Empire's strength with 57 ways to win!
Twin Dragons
You might expect a game provider that uses the word "dragon" in its name to have a large collection of slots with dragon themes! You would be right! In Twin Dragons, the dragon is the incredibly detailed ornamentation on the golden wild symbol.
Take a close look at how the dragon ornament winds its way around the golden piece. The piece looks like it might be a sacred or royal case for an important piece of parchment. Perhaps it houses the single document that verifies your Lordship from Empire of Riches!
Twin Dragons features the Wild Reels bonus in which the all important dragon bejeweled case takes over an entire reel. The multipliers for wins with this feature are 2x or 3x depending on which reel the wild symbol has taken over!
Fruity Feast
We have traveled far and wide in these slots that Desert Nights and Slots Capital casinos—two top casinos that we have reviewed and recommend—are trying out from Dragon Gaming.
Now we are at the end of our slots "journey" and we are hungry for some tropical fruit! Have no fear, Fruity Feast is here!
Fruity Feast uses the cluster system to create exciting and fruity wins! You can win as much as 10,000x your original bet with free spins, a Wild Spawn feature, and sticky wins.
Your taste buds will explode with pleasure as you bite into each juicy and fruity fruit and your bankroll will explode with pleasure with every nice win in Fruity Feast. Just be sure to have a stock of exotic fruit on hand when you play this great game!
Slots Play Casinos Salutes Dragon Gaming
As we said above, Dragon Gaming has been making casino games for other brands since 2004 and ventured out on its own in 2019. They are looking for a broad and loyal audience and are starting to place their slots in some of our recommended casinos.
We wish everyone a great time playing these slots and we hope more casinos take on more slots from Dragon Gaming down the road!