One of the best features of Slotto Cash casino is their Sloto Lifestyle Blog. Here, the casino offers some of the best life hacks we have seen anywhere not just at an online casino!
We at Slots Play Casinos also find it interesting that so few online casinos have taken the hint and developed their own lifestyle section. So, as a salute to the prescient thinkers at Slotto Cash Casino, we thought it might be a good idea to plumb the ocean of internet life hack sites and offer you a few of the best.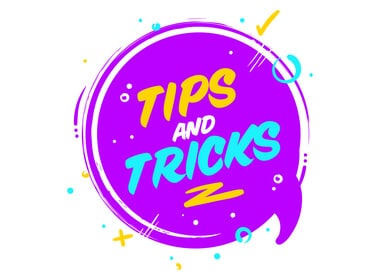 Sloto Cash Life Hacks are Far from Life Hackers!
A hacker, in general, is someone who finds a way to enter a place online where they have not been invited and where they are not welcome at all! Hackers are usually looking for information that is not theirs to look for!
Slotto Cash and all good online casinos use the best available encryption software to keep the hackers away. A life hack, on the other hand, is a slangy term for good advice! That is what Sloto Lifestyle offers and that is what we are pursuing in this article!
Slotto Cash: Everything in Moderation
Now, we know that this life hack doesn't work in EVERYTHING but it certainly works in most things and it works especially well in casino gaming.
Land-based casino gaming is designed for immoderation while online casino gaming, because online casinos are always open for your pleasure, are designed for moderation in gaming. Land-based casinos want you to lose track of time. Online casinos want you to play for a moderate amount of time and then segue into any of your other interests and responsibilities.
When we play for a modest period of time, we are MUCH more likely to bet in moderation as well! That conserves gamers' bankrolls, leaving money for any number of additional happy pursuits such as hobbies and vacations.
Diversify
This life hack applies primarily to investments. We should never think that just because an asset is going up in value, that it will always go up in value. There is a kind of faux investment called a binary option that gives investors the chance to bet on where an asset will stand in 15 minutes, half an hour, and so on.
This is a foolish "investment" because even an asset that is going up, in general, will have some downs as well!
In gaming, diversify applies to playing a wide range of games. The idea is to have fun. The idea is never to get rich quick. Now, if you were to write the next Harry Potter set of books, you would get rich but you would not be getting rich quick! How long did it take J.K. Rowling to write the first Harry Potter book and how far from rich was she during that long period of time?
We imagine that even though she was not getting rich quick, she thoroughly enjoyed the writing! So it is in gaming. We play to have fun. For many people, adding a few pennies or dollars to the action adds to the fun.
Avoid Pitfalls
This is such good advice in general but it is also very hard to know exactly when you are facing a pitfall. Avoiding pitfalls also includes learning to see a pitfall before you fall into the pit!
In gaming, we already know what many of the pitfalls are. Here are just a few:
Never use a betting system that claims to guarantee winning in the long run. The most famous betting system is the Martingale which does guarantee that you will win your original bet. What it doesn't tell you is that you might have to bet many times our original bet in order to win that amount of money. Therein lies the pitfall!
Set reasonable gaming budgets in time and money. At land-based casinos, players tend to have neither a time budget nor a monetary budget. For some people, just going to a land-based casino is the pitfall!
Drinking alcohol may be fine for most people but a) in moderation (see above), and b) only after the gaming session ends. The big pitfall here is to accept those free drinks from the cocktail waitresses at land-based casinos. These casinos know that their profits rise in direct proportion to the amount of alcohol players consume. GIANT PITFALL!
Always know the rules before you play. In law, ignorance of the law is not an admissible excuse for breaking the law. In gaming, when you make a bet, you must be fully aware of the rules that apply to that bet.
Avoid the Gambler's Fallacy which basically states that a game is due to hit—for instance, the million-dollar progressive jackpot. The random number generator has no idea what has transpired in the previous second or in the many seconds in the previous decade. Always appreciate the unique nature of the random number generator and how it applies to your next bet.
When you play a game of skill, be sure to maximize your skillset! Always use the best strategy for that game. Playing by hunch is a major pitfall!
Realize that even when you use the absolute best strategy in a game, there is no guarantee that you will win. To this day, Phil Helmuth has not learned how to avoid this essential pitfall!
When you are tired, rest or sleep. It is a very serious pitfall, especially for players at land-based casinos to play on even though they are way too tired to be able to make good gambling decisions.
When you are thirsty, drink. Staying hydrated is a major element is all good things gaming and letting your body get too dry is a big outfall. You will want to drink and for some reason, you will wait until… who knows when to take a simple drink of water. Alcohol is the worst possible substitute for water!
When you are hungry, eat. We should also be aware that the more we eat, the more our mind will get tired as our body digests the food. Coming back to the casino floor after having a big, free meal at the buffet, is a huge pitfall!
Variety is the spice of life. This is the gaming side of the diversify coin! It means that gaming is better when you allow yourself to enjoy the massive variety that joining an online casino brings. Land-based casino gaming tends to stultify around one or two games that players may play for hours at a time! This is not spice!
Apply Each of these Pieces of Advice to Everyday Life
That is why people use the term life hacks! Following the best life hacks is a great way to have a better life just as following the best gaming hacks leads to much better gaming!
We should always use the best strategy in any life endeavor. We catch more flies or benefits or wins or the good kind of attention with honey than with vinegar. People who pursue entertainment are happier than people who pursue wealth even though we all recognize that money is important, too.
If We May, We will Give Ourselves Some Credit, Too
One excellent life hack is to avoid being conceited. On the other hand, we should allow other people to compliment us for a job well done when we deserve such recognition.
The many gamers who follow Slots Play Casinos regularly are telling everyone else that here is a casino gaming watchdog that is worth paying attention to!
Visit Slots Play Casinos Often