Two big casino related news items from the last couple of days show in dramatic fashion both the future of casino gambling and the past. The future is represented by the fast moving addition of legal sports betting in New Jersey, soon to be followed by as many as 45 other states. Players will be able to access bonus money or bonus wagers by using the simple bonus codes.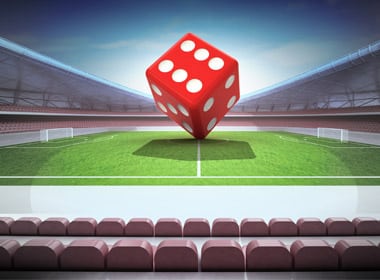 The past is represented by the unfortunate circumstance in Las Vegas in which downsizing and automation are about to cost many casino jobs and the imminence of that happening has led to a strike call by some casino workers in Las Vegas casinos.
Sports Betting
It's finally official: the Supreme Court has ruled, twenty six years after the fact, that Congress overstepped its constitutional authority when it passed PASPA, the Professional and Amateur Sports Protection Act. Now not only New Jersey, the state that challenged the law and saw the challenge all the way to the Supreme Court, but every state can legalize sports betting within its jurisdiction.
Nevada, of course, already had legal sports betting and has benefited greatly these many years by having its sports betting grandfathered into place when Congress passed PASPA.
Fantasy Sports
The news that has people looking to the future of sports betting is that Resorts Casino in Atlantic City and DraftKings, the fantasy sports website, have created a partnership revolving around sports betting.
For several years, DraftKings has claimed that making fantasy sports enthusiasts pay for the chance to play and win was not an example of illegal online gambling. They contended that fantasy sports are not a game of chance but rather a game of skill so it didn't fall under the definition of illegal gambling which specifically cited games of luck.
The deal with DraftKings is based on their name recognition. Despite the occasional run ins with the state courts, millions of sports enthusiasts run their own fantasy teams through DraftKings. The company has the experience in the sports "gambling" business to help Resorts Casino get off the ground quickly with sports betting once the state legislature finalizes the New Jersey state law defining and regulating sports betting.
Europe Enters the Fray
Last week, Europeans sports betting giant Paddy Power Betfair joined forces with fantasy sports giant FanDuels with the same purpose in mind. Everyone sees the sports betting market in the United States as a huge market that will emerge almost at once rather than in a trickle as most great markets do.
Sports betting in the US has been underground and illegal in almost all jurisdictions. Many people who used to bet illegally will now bet legally simply because it reduces the risk of their getting into trouble with the tax authorities to zero. In addition, many people who never placed an illegal sports bet will now happily avail themselves of the opportunity to bet on sports legally.
No one knows with any degree of certainty how big the new wave of sports bettors might be but everyone is sure that there will be a kind of tsunami of betting. So, sports betting sites and fantasy sports sites all want to be as fully prepared as they can possibly be when the huge initial wave hits.
Las Vegas Strike
The strike in Las Vegas is still not guaranteed to happen but as casinos see the twin phenomena of improved robotic technology coupled with demands for large raises in salary from the humans who up to now have done the work, the likelihood that the casinos will hold to their positions are great and that makes a strike by tens of thousands of cooks, bartenders, wait staff, cocktail waitresses, and housekeeping staff almost inevitable.
The strike would be the first in Las Vegas in decades as both sides have always seen the value in reaching another five year labor agreement without the acrimony of the present crisis. That the present imbroglio has led to hardened positions on both sides and to an imminent strike indicates that the workers are determined not only to keep their jobs but to make the jobs better for them and the casinos see their human employees in many areas as quite literally obsolete given the advances in artificial intelligence and robotics.
If sex can be performed by a robot then mixing and serving drinks, cleaning hotel rooms, and even preparing food cannot be far behind.
The workers are worried about job security posed by automation and want another long term agreement designed to keep the robotics revolution at bay. They are also adamant about wanting salary increases stating that they haven't gotten a substantial increase in years and therefore their standard of living has fallen behind the standard of living of workers in other fields as a result.
It isn't simply a matter of which store to buy clothes at or how often to upgrade a cell phone. Higher paid workers in other fields can bid up prices for houses or rentals making it more difficult for the casino employees to maintain their present standard of living.
Finally, hotel workers, particularly kitchen workers want a redefinition of production expectations. That is, the casinos want kitchen workers to make more food in shorter tine frames. This might be the most difficult aspect of the strike for the casinos to yield on; robots are likely to be able to produce more food per hour and the food they do produce will likely be more consistent.
Attitude of the Public
The hotel workers are not enjoying the great support Americans used to give striking workers. First, in Las Vegas everyone who comes to a casino hotel wants to pay as little as possible so if by automating some work product reduces gamblers cost, they are very likely to approve.
Secondly, far fewer Americans these days belong to labor unions.
Conclusion
Legal sports betting will soon explode across the American landscape. At the same time, many hotel workers will see their jobs disappear. Even if a strike is averted or if it lasts only long enough for a new contract to be worked out, some workers will certainly lose their jobs.