In May, the United States Supreme Court voided a law that had been in effect since 1994, called the Professional and Amateur Sports Protection Act or PASPA, on constitutional grounds. It set into motion the possibility that all fifty American states or some of them would, in time, legalize sports betting within each state's jurisdiction.
The various states have, indeed, begun discussing legalization of sports betting in their individual jurisdictions. This article is an update on the status of sports betting in the United States.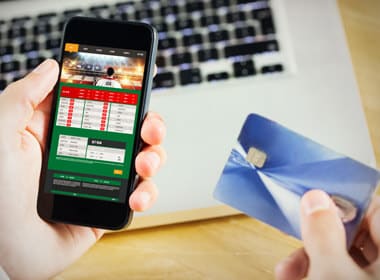 New Jersey
This was the state that got the Supreme Court to consider a law with long standing in the federal legal code. New Jersey was already prepared to allow sports betting through land based casinos. Sports betting is being talked about as another one of the casino bonuses players can avail themselves of.
Many sports betting sites have applied to the state governing board for licenses to begin accepting sports bets in the state. The news from New Jersey is primarily about two distinct aspects of the quick implementation of sports betting there.
First, will the governing board be able to properly regulate sports betting from so many different sources? Has the state started too fast?
Second, will sports betting be ready in time for the start of the NFL season. Every year billions of dollars get wagered on NFL games so this is not a fly by night question.
West Virginia
In contrast to New Jersey, West Virginia, which was thought to one of the states ready to go as soon as the Supreme Court gave the green light, has slowed down the implementation process. Sports betting will come to West Virginia in 2019.
Delaware
This state generated over $1,000,000 in revenues in the first month of full-scale sports betting. This is far below the amount state officials expect per month going forward but it exceeded their expectations for the first month of full-scale sports betting.
Mississippi
The gambling industry in this Bible Belt state has long been centered on the Gulf Coast which was devastated by Hurricane Katrina over a decade ago. While the rest of the state follows a more conservative position politically, the gambling havens along the coast are far more liberal in their outlook.
Mississippi is another state that saw that the Supreme Court was set to reverse PASPA and set in motion legalized sports betting through its land based casinos.
State Legislatures
The technical side of getting sports betting going in many states is the legislative calendar. This applies to many states where leading legislators are favorable to allow wing sports betting but where the legislative calendar is already filled and the legal bodies will already be out of session by the time they might have gotten around to addressing legalization of sports betting.
There are many states in this situation. They either didn't see the likelihood that the Supreme Court would reverse federal law or thought that they would have enough time to deal with sports betting if and when the court put the matter back in states' hands.
Complexity of Sports Betting
Sports betting is far from a simple matter. States have to decide if it will allow sports betting at all and, in every state, there are powerful political people and organizations that want sports betting to remain illegal.
Most organized sports leagues opposed the legalization of sports betting. This kept many states from putting sports betting on the legislative agenda. The sports leagues have largely reversed themselves as they see the possibility that legal sports betting would result in many millions of dollars, possibly even billions of dollars, finding their way to teams' economic ledgers.
The end result of states beginning the process of simply talking about sports betting late has resulted in delaying the decision until 2019 at the very earliest.
Yes or No to Online
Another big question that needs to be answered is how, exactly, will sports betting be allowed in the states. Most have opted to have land based casinos run sports betting. However, this means that many sports bettors, who are used to betting illegally online through a bookie, will continue to do so because getting to a land based casino solely to place a sports bet is cumbersome at best and a major hassle in any case.
If the states allow illegal sports betting to continue, they will lose a large portion of the expected tax windfall that legal sports betting is expected to bring.
Following the Leader
There is also the matter of what the closest competitors are doing in the realm of sports betting. If sports betting is allowed only through land based casinos, then the competition becomes land based casinos in neighboring states. If sports betting is allowed online as well, the competition would be everywhere.
States will look to see what their neighbors decide to do vis a vis sports betting generally and how they will allow sports betting if they decide to do so. Then the slower states will follow the regional leader or leaders.
States That Will Not Legalize Sports Betting
There are a few states that have announced that political opposition to sports betting is so strong in that state that it will not, at the present time, consider legalization.
Opposition to sports betting come mainly from Bible Belt states where religious antipathy to gambling in general runs high. States that neighbor such states will reap a tax revenue windfall from residents of the states that don't allow sports betting travelling to gamble.
Size Matters
The United States is such a large country that it is politically divided among states with large populations and states with large land areas. Two states that have both large populations and large land areas will become leaders of a sort in the upcoming political fights over sports betting.
Texas
This is the second largest state in land area nod one of the largest in population. Texas, however, has never been liberal when it comes to gambling in general. Sports betting has not gained any traction in the state and may not cost the state much revenue since it is a very long drive for most Texas residents to go to a neighboring state to gamble.
Texans can and do fly to Mississippi to gamble on the Gulf Coast but few would consider such a trip just to place a few sports bets.
California
This is the third largest state in land area and by far the most heavily-populate state. California is also in dire financial straits and needs a massive influx of tax dollars to meet its needs. Sports betting will become legal in California sometime in 2019. All neighboring states will look to how California deals with the nuances of regulating sports betting.
Nevada, especially, will look to see how much California will siphon away gamblers from them since Nevada was one of the four states that PASPA grandfathered into the law, allowing these states to retain their own established sports betting apparatus.