The news out of Sweden is that Svenska Spel, the country's state-run casino online outlet, outpaced all other casinos, including both land based and internationally licensed online casinos. In fact, the other casinos lost some market share while Svenska Spel gained substantial market share.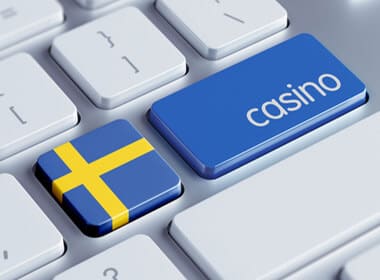 The Statistics
The overall Swedish casino gambling market rose 2.8% in the past twelve months. The total dollar amount is about $600 million. This indicates something very significant about the online gaming market: even small countries̶ in terms of population̶ have great potential for online casino gaming given correct marketing of the casino or casinos involved.
Land based casinos lost about 1% of the overall gambling market while internationally licensed casinos' share rose 27%.
Svenska Spel's growth in mobile gaming rose 52% in the preceding year. This is fully in keeping with the overall trend toward mobile gaming across demographic lines. Mobile is simply the most convenient platform for online gaming and the graphics, animation, and sound quality have become so good that even on a smaller screen, gamers get the full entertainment value they use to enjoy at their desktop computers.
Land Based Casinos
Sweden is a very large country in terms of land area but most of the land based casinos are in or near large population centers in the south of the country. The fact that online gaming, especially on mobile devices, demonstrates a major trend in land based gaming that is regularly reported on in news stories: namely, that land based casinos can no longer market themselves exclusively to casino gamblers.
Online gaming is so much more accessible than land based gaming that the bricks and mortar enterprises have had to rebrand themselves as much more than just casinos. The Integrated Resort idea began in the far east and has made its way all the way to North America where an Integrated Resort was recently opened successfully about a one hour drive from Manhattan.
An Integrated Resort is a complex that includes a casino and also theaters, restaurants, a convention center, shopping, family-oriented activities such as water parks, playgrounds and the like, a reasonably priced hotel and so on. This makes the casino one part of many that make up the resort.
It is possible that the land based casinos in Sweden will continue to lose market share until they re-invent themselves as resorts.
Unfair Competition
Until land based casinos can re-emerge as Integrated Resorts in some form or another, they will continue to complain that the state-run gambling enterprises enjoy an uneven playing field. They might be right but the fact remains that players play where it is easiest, best, most convenient, and least expensive. Land based casinos offer great atmosphere and ambience but aside from that advantage have many disadvantages not the least of which is the cost of getting to one, lodging, and other ancillary expenses.
Philosophical Approach to Gambling
State-run gambling has another advantage over privately run gambling venues. The state has less incentive to encourage excessive gambling. It is true that the state sees gambling as a way to enlarge the coffers of the state treasury. Nevertheless, the state also has an interest in keeping gambling to a reasonable and safe level.
Land based casinos especially look for people who come for a long weekend and then spend large amounts of time gambling because there is little else to do but gamble, eat, and drink.
Both land based and online casinos express concern about problem gambling but of the two land based casinos are far more encouraging of gambling than are online casinos. Online casinos know that their gamers come online for relatively short gaming sessions. Their players see these sessions as gambling entertainments. As we have said, at land based casinos, there is little to do besides gambling, eating, and drinking. Thus, until Sweden's land based casino re-invent themselves as resorts, they will likely continue to lose market share to the more convenient online casinos.
Gaming versus Lotteries
A significant statistic in the same news cycle is that Sweden's three state sponsored lotteries all saw lower revenues while Svenska Spel experienced broad gains. Lotteries are primarily get rich quick schemes that also raise much needed revenue for the state but are in no way "gaming" in the sense that slots or casino table games are.
Sweden's lotteries still enjoy broad popularity because people like the idea of getting rich quick but they are losing ground to the avenues players have to actually "play".
Sweden Showing the Way
The news from Sweden indicates that there are several inexorable trends afoot in gambling markets generally. First, players like to play. This may seem like an obvious tautology but it is not. There are still many gambling venue managers who think that players want to either get rich quick, play on a casino floor, or sit mindlessly in front of a slot machine console. Players these days have far too many entertainment avenues to accept analysts pigeonholing them in such a manner.
Lotteries remain popular but online casino gaming has overtaken all other forms of real money casino gambling in popularity. Land based casinos will have to address this challenge and remake themselves into more than just casinos if they want to reverse the trend to online gaming.