Intertops Casino is known as a lot more than "just" a slots casino – it's known as a TOP online casino. It features a fantastic Welcome Package that can get as high as $5555! They carry many games—literally hundreds—from the great game developers at RealTime Gaming or RTG as they are known far and wide.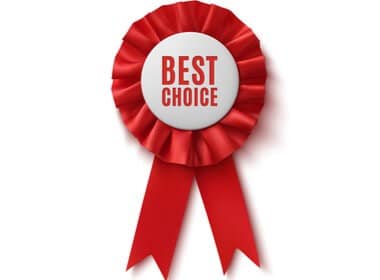 The RealTime Gaming reference brings us back to slots because it is in their slots that RealTime Gaming truly shines and gamers at Intertops Casino benefit from it all! So, let's see what we might expect from the slots at Intertops Casino.
The Crème de la Crème
Intertops Casino is very discriminating in that it will carry only the very best slots that RealTime Gaming has produced. The Intertops Casino philosophy for slots is that gamers want interesting and exciting storylines in a wide range of themes and topics; they want the very best in graphics, animation, and sound; they want the most fun gameplay features; they want to both win many small wins and also to go for the biggest jackpots; and they want extraordinarily colorful slots.
Intertops has slots that exemplify each of these criteria!
Interesting and Exciting Storylines
The time has long passed that slot machines were three-reel circuses without the elephants! In other words, as popular as they were, they were just a bit dull. Modern slots are the very antithesis of those woebegone old fashioned slots!
These days, game providers such as RTG work hard to produce new slots every month that will keep gamers' interest, provide a conduit for vicarious pleasure, entertain gamers with great graphics, animation, sound, and color, and provide the kind of gaming enjoyment that is suitable to every taste.
The Myriad Advantages of Online Casino Gaming
This subject has been talked about in so many blogs that we hesitate to bring it up once again but we do think it's appropriate here to talk about the giant elephant in the room at land based casinos that does not exist and cannot exist at Intertops Casino or at any online casino.
A land based casino might carry a couple of hundred different slots. If the casino floor is big enough, there is a strong possibility that the casino has hundreds of slots terminals. The problem is that gamblers at land-based casinos don't usually go from slot to slot because they don't want to lose their seat at the slot they most want to play.
At Intertops Casino, you can play every slot at any time. There is no waiting in line, no possibility that you'll lose your "seat" at the slot you most enjoy playing. Cyberspace is infinite, as far as we know!
So, when you sit down at your desktop or curl up on your mega-comfy sofa, you can play any slot you wish to play!
What Do RealTime Gaming Slots Excel At?
Every month, RTG comes out with a new slot. In order to meet the deadline for the next month's slot, the developer has a team of creative people working on the slot for as long as they need to get it just right.
There are so many things that the team has to decide on. They have to choose a theme. This is a lot more difficult than you might think since, really, how many different theme categories are there? Space travel: check! Ancient civilizations: check (all of them)! Underwater adventures: check! Mythology: check! You get the idea: there are a few dozen theme categories and many slots in each one.
The bottom line is a very difficult thing to reach and RealTime Gaming reaches it every month: exciting, fun, entertaining slots!
Game Play of Intertops Casino Slots
Every video slot has a wild symbol and a scatter symbol. The real question is what does the wild symbol do? Does it have a multiplier for wins it helps create? Does the multiplier go up in the free spins bonus game?
Does the wild expand? Does it stick to the reel it's on? Does it stack? In every slot Intertops Casino carries, there is a special feature for the wild in addition to the wild substituting for all other icons except the scatter.
The scatter, of course, wins in all directions and positions. Does the scatter score a modest win with just two scatters? How many free spins will the gamer get for three or more scatters? Can we retrigger the free spins? How many times can we retrigger the free spins?
The Newest Slots at Intertops Casino
A quick look at the newest slots at Intertops Casino will give you some idea of the creativity of the slots provider and the varied themes Intertops looks for in their large collection of slots.
Diamond Fiesta is a colorful slot that juxtaposes one of the most curious Mexican cultural icons: the Day of the Dead. This is a celebration of people's ancestors in which they sing and dance and feast while they also decorate their homes and towns with skulls and other ghoulish symbols of death!
It is, to say the least, a curious celebration.
5 Wishes is another in every game provider's line of slots based on the Aladdin theme. That RealTime Gaming has once again been able to find new twists to this ancient story is a tribute to their creative teams!
Dr Winmore does everything he can to help you…win more! The doctor is a crazed scientist. The crazed scientist is a major theme in popular entertainment from the 1950's horror films to Back to the Future to video slots! Dr Winmore gets help from his robot friends and together they give gamers many chances to come out of the lab intact!
Pulsar takes us once again into the stellar regions. We follow the growth of a neutron star. Did you think that the slots at Intertops Casino were all just entertainments? No! Pulsar is a kind of graduate course in the wonders of deep space!
Magic Mushroom is one of the most colorful slots to come around in a long time. We wonder how long it took the color team at RealTime Gaming to find just the right combination of colors for the five fairies in this slot. The reels burst forth with color on every spin!
Rudolph Awakens is another great slot with a mystery theme. Actually, the theme is far from a mystery as the title suggests! Once again, RTG has taken a theme that every online casino uses in many slots and has put a fantastic twist to it! You'll love the antics of Santa and especially of Mrs. Claus!
Out of Many, Everlasting Fun
The slots at Intertops Casino have innovative features that will thrill every gamer. As we said all along, the graphics, animation, sound, and color are unparalleled in the online gaming market.
In addition, RTG always seems to find a way to add an interesting twist to each month's new slot. So try out Intertops Casino. The Welcome Package is one of the highest in the universe and can get as high as $5555! Check it out and have a great time!