We will use Miami Club Casino as our paradigm of an online casino that does everything it can to help gamers maximize their fun playing casino games online, but there are, of course, many online casinos that do the same. All of the casinos we recommend are excellent at making online gaming fun!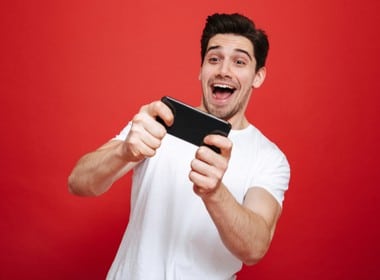 A Lot More than Slots
Miami Club Casino is a lot more than a slots casino. Sure, they have a couple of hundred slots but they also have many games in the other primary game categories that online casinos are known for.
Online Casinos Increase Fun by Offering Promotions
Some online casinos pull in new players with huge first-time bonuses and then go quiet on the bonus front thereafter. Miami Club Casino has the exact opposite approach. Their Welcomes Package for new gamers is a very modest one, reaching $800. But the casino also offers a bonus every day going forward!
That's right. A gamer can take advantage of a modest to high paying bonus every day! The casino calls this their Daily Deposit Bonus. You can get this bonus at any time of the day and as many times per day as you wish. The minimum deposit is a modest $25 so it is well within the range of every gamer.
Daily Reload Bonus
We hear your brain cells working! The obvious point would be that gamers have no incentive to make any deposit above $25 at any time! There are two responses to this notion. The first is that the Daily Deposit Bonus rate increases as your account increases so it often is financially sound to make a larger deposit.
The second response is that Miami Club Casino also has a bonus offer for the first deposit of the day! They call it the Daily Reload Bonus. Here are the bonus percentages by day:
Sunday 110%
Monday 75%
Tuesday 70%
Wednesday 90%
Thursday 75%
Friday 100%
Saturday 85%
We assume that the casino has a good reason to alter the bonus percentage every day. That is not our purpose here. Our purpose is simply to show you that online casinos have many promotional ways to make gaming more fun!
Rewards Points
Almost every online casino has a Rewards Points promotion although they often give it a different name. These promotions all work in basically the same way. As you play, you collect Rewards Points. When you have collected enough points, you can redeem them for casino credits.
In this way, Rewards Points are similar to a bonus but you don't have to make a deposit to receive this type of bonus!
The Rebate Program
Again, many online casinos have a rebate program and most of them call it their cashback program. The Rebate Program at Miami Club Casino works in a somewhat complicated manner but if you stop to think about it, it all makes sense.
You have to deposit at least $25 without taking a bonus; you have to have less than $1 in your account at the time you ask for the rebate; you have to have fewer than 2000 rewards points in your rewards account.
The maximum rebate a gamer can receive is $200. This might not be the best way for most gamers to manage their money but it is the best way for some.
Slots
Many online casinos have just a small handful of three reel slots since they are considered old fashioned by many gamers. The people at Miami Club Casino look at this in exactly the opposite manner.
The casino has 37 three reel slots! They have so many because the games are so much fun to play. Some have very modest progressive jackpots as well.
Miami Club has 98 five reel slots at this time. In contrast to the three-reel slots which have one payline, the five-reel slots have from 20 to 40 paylines. The casino also has two seven reel slots.
Play Any Slot at Your Leisure
At this point, we have to talk about one of the most important ways every online casino enhances the fun of gaming online. That is simply that online casinos provide gamers with by far the most flexible and convenient gaming environment
Many people who travel to a land based casino at great expense end up playing one or possibly two games in the entire three days they are at the casino! That's because at a land based casino, you have to give up your seat to go and play a different game! At an online casino, you never have to give up your seat to play a different game because there aren't any seats at online casinos!
Bonuses and Promotions Work Much Better at Online Casinos
We should point out here that all of the bonus offers we spoke about earlier work infinitely better at an online casino than at a land based casino. Whenever a gamer takes a bonus for a deposit, the casino imposes a wagering requirement that the player must meet before he or she can withdraw funds.
This is entirely fair because it protects the casinos from gamers who would take a bonus and cash out right away. The point is that at a land based casino, most gamers don't have enough time to meet the wagering requirement unless they play for far too long during their time at the casino.
At an online casino, you have the time to complete the wagering requirement at your leisure. This is a bit ironic because it actually points to another advantage of gaming at an online casino and a way that gaming online enhances your fun.
Miami Club Casino Encourages Gamers to Play for Short Periods of Time
The people at Miami Club and most online casinos know that gamers will come back tomorrow or the next day. The accumulated number of hours a gamer will play at an online casino in a single year will be greater than the total number of hours a gambler might gamble at a land-based casino in a three day period!
After all, there are only 72 hours in three days and even the most dedicated gambler has to eat, sleep, shower, and get some fresh air. There aren't any windows at land-based casinos so the air is filtered but never entirely fresh!
Even by playing one hour per week at an online casino will exceed the hours gambled at a land-based casino in a three day period!
So online casinos have every incentive to encourage gamers to play a little and do all of the other things they like to do or need to do as well.
Table Games and Video Poker
The short discussion about the ability of online gamers to play many games in a session has another wrinkle. Miami Club has many table games and video poker games. Players at land-based casinos often don't sample a variety of games for the reasons we gave above. Online gamers can sample as many games as they wish and can always come back to the game they love most of all!
Tournaments
These may be the epitome of online casino gaming! Slots tournaments have very low buy-in fees. They also have quite modest prize pols. That means that gamers who play in slots tournaments are doing so absolutely just for the fun of it! Miami Club has many slots tournaments. They offer daily and monthly tournaments.
If there is any single way that Miami Club and other online casinos encourage fun it is in running so many slots tournaments! So, join an online casino today! We recommend Miami Club Casino and a long list of other excellent online casinos.
You will find that gaming online has many advantages over gambling on land and that gaming online is a lot more fun too!