Two of the casinos we most recently added to our list of reviewed and recommended casinos are Play Croco and Juicy Stakes Casino. From their sign up bonuses to every game they have on offer and far beyond, we feel that these two casinos represent the bright future going forward for online casino gaming.
Let's look a little bit closer at why we feel the future is so bright.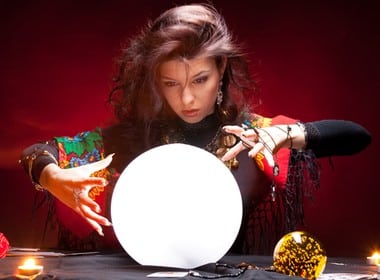 The Artificial Boom
When land based casinos closed their doors because of the corona virus pandemic, a lot of gamers came to online casinos. This created a boom in online casino gaming. This particular boom was artificial as it was caused primarily by one entire element in the casino market- the land based casinos- closing down.
However, we also can see signs that many casino patrons who had never played at an online casino will either stay with online gaming for the majority of their casino gaming or will give up entirely on land-based casinos.
The artificial boom caused by the lockdowns will no longer be artificial once we see how the experience many gamers have had gaming online has affected casino gaming generally.
What Was the Future of Casino Gaming Like before Corona?
This question gets to the heart of the issue going forward. Before the lockdowns, a lot of money was being invested in land based casinos. Big cities were talking about legalizing land based casinos- or at least one giant casino- within their jurisdictions.
At the same time, we are still living in the twenty year old boom in online casino gaming. Many gamers do almost all of their casino gaming on mobile platforms connected to online casinos.
So, before corona, there was still a feeling that there was a lot of potential in land based casinos, the online casino market was still in its long term boom, and mobile had replaced desktop gaming as the method most preferred by online gamers. In other words, before corona, the future of casino gaming looked like more of the same.
Now we can no longer see the future of gaming as more of the same.
What are Some of the Factors that will Drive Casino Gaming Going Forward?
The big three factors going forward are affluence, longevity, and technology. Let's look at each one of these and see how they work synergistically to affect online and land based casino gaming.
Affluence is the Driving Factor in Almost Everything
We will start by using an example of the effect of affluence on a matter not directly related to casino gaming. It is affluence that is driving every advance in medicine. Affluence buys the diagnostic tools that technology has invented and developed. Affluence provides the payments for drugs that save lives and that cost hundreds of millions of dollars to produce. Affluence drives longevity as well.
In terms of casino gaming, affluence both encourages spending on new land based casinos but it also has the exact opposite effect. It creates bucket lists!
Bucket lists are the affluent society's way of saying "my horizons go far beyond where I live". It also says that people, will gladly forgo a long weekend at a land based casino if there is an online alternative way to play casino games and there are other places nearby that are conducive to a long weekend- or even a short weekend- excursion.
Longevity Gives People a Reason to Live Life Fully
The corona virus pandemic has devastated many societies and families. Still, we will recover from this disaster as we do every disaster. In its place is the realization that the people who were most threatened by the corona virus were at an age that most people did not live to 100 or even 50 years ago!
Despite all the constant talk about how unhealthy we are, we live much longer on average than any generation before us. Longevity feeds into the bucket list idea: we want to live as fully as possible. If we need to save money for a trip to Europe so be it and we will give up a weekend in Las Vegas.
In fact, many people have come to realize in the past few months that Las Vegas is very over-rated as a vacation destination. Its only real calling card is gambling and we can play our favorite casino games online without all of the hassles involved in playing on land.
Technology Feeds our Desires
In the twenty five years since the first online casinos came on board, technology hath brought forth upon this and every continent awesome and amazing things. We now play on mobile platforms that simply did not exist twenty five years ago.
Slots once were dull three reel games with one payline and a ho-hum set of symbols. Today, every new slot has a team of creative people working on it to get the story line right, to get the characters right, to get the graphics, animation, and sound right, and to appeal to people who have the time and financial ability to do pretty much whatever they want!
Is it Really Possible to Predict the future of Casino Gaming?
Well, yes and no! That's not a cop-out as you will soon see! It means that we know what we know and we know what we don't know! And we cannot really predict what we don't know. Nevertheless, we will make a few predictions. Come back in twenty five years to see how well our predictions worked out.
If today there are thousands of online casinos, in twenty five years, there will be hundreds of thousands!
Gaming sessions in the future will be shorter than they are today but more frequent. Some people will play for ten or so spins on a progressive slot and then go about doing the many other things they want to do or have to do.
Land based casinos will become fewer than now as the gaming public goes online in greater numbers but the ones that will be built down the road will be much larger. This is the trend as seen in the size of retail stores which went from ma and pa stores to Big Box stores in one generation.
The number of slots available on almost every online casino will number in the high hundreds or will even exceed 1000. People will play slots for fun, to relax, to unwind, and to possibly win a big jackpot.
Slots players will demands even more incredible ways for the wild symbol to change the dynamic of the game.
The technology for smartphones will improve so much that we will likely no longer be using smartphones. Just as the term smartphone came and went in the blink of an eye, so will the smartphone itself. We are now on the cusp of the marriage of the smartphone and the tablet. Is the day far off that we will remove the big screen from our tablet when we take our phone with us to work and then seamlessly reattach the big screen to the tablet at home for big screen gaming while softly and comfortably curled up on the sofa?
People will live long enough to take dozens of vacations to exotic places. Bucket lists will become long enough to fill a semi-trailer truck! Well, maybe not that long but they will get quite long and many people will maintain excellent health long enough to experience most of their bucket list entries.
People will work less and earn more. The power of the masses will prevail in this regard. We are expecting at least another 3 billion people on Earth before the population levels off. These people will buy a lot of things, they will travel, they will welcome travelers to their countries, and they will make everyone more affluent than they are today.
Take the Casino with You
All of this points to a future for online casino gaming as people prefer to take the casino with them instead of travelling to the casino. Slots Play Casinos will surely have a recommended casino list of over 100 casinos twenty five years hence!
We can see a lot of online casino gaming in the future and we plan on being at the forefront of reporting every new development in the field. Our goal is to help you find the best online gaming for your needs and personality!
Good luck, good health, and good gaming to all!