One of the things we at Slots Play Casinos like about SlotoCash Casino is that the people who run the casino understand that there is a lot more beyond online casino gaming. Every quarter they publish a magazine that contains a lot of promotions for games they are running. If promotions were all they put into the magazine, we wouldn't write articles about it!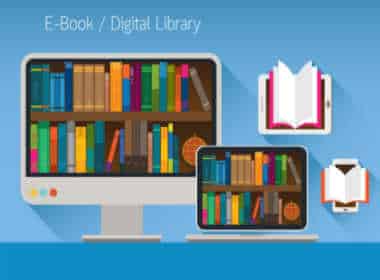 What Does the Editor Have to Say?
Every edition of the Sloto Magazine has an editor's comment on the first page. For the Summer 2022 edition, the editor speaks about the power of positivity and how we can all contribute to making this a better world. The implication is that online casino gaming is one of many ways to spend quality time so long as we see the gaming as a form of entertainment.
The editor says that the Summer 2022 edition will focus on creating inner calm. Inner calm is a prerequisite for the kind of hopefulness that can produce many positive outcomes in people's lives.
Let's look now at what the magazine has to offer!
Promotions Exclusively for Sloto Mag Readers
As we said, the magazine opens with a few ads for promotions connected to various relatively new games. These promotions are for cash bonuses with a deposit and free spins.
If you want to take a deposit bonus and get free spins to boot, we suggest going to SlotoCash Casino and going straight to the magazine! We would like to see what Slots mag has to offer in the way of hopefulness, positivity, and inner calm.
Celebrating 15 Years for SlotoCash Casino
After the promotional ads, there is another editorial reflecting on how it feels for the staff at SlotoCash to be able to celebrate 15 years as an online casino. The one-page article reflects on SlotoCash's commitment to innovation of which the magazine itself is a grand example!
How to Make the World a Better Place
The following page has information on four organizations that are committed to betterment on a world scale. We will mention the organizations' names and internet addresses because they are truly organizations that seek to improve lives.
Tree Nation is a company that plants trees all over the world to preserve the land and make a contribution to alleviating the risk of land erosion. The URL for this company is tree-nation.com.
Cotap seeks to alleviate poverty while at the same time becoming involved in carbon offsets which reduce the greenhouse effect and lower the risk of global warming. The URL is cotap.org.
The Institute for Justice advocates for all citizens' rights and seeks to prevent abuses of power by the powerful in government. The URL is ij.org.
Kids Alive International is a Christian non-profit organization that seeks to help children at risk. The URL is kidsalive.org.
Keep in mind that these fine organizations are being promoted by an online casino in its online magazine!
Promoting Peace
We turn the page and Sloto Mag has five tips for promoting world peace.
1. Acknowledge your feelings.
It is very important to understand that our feelings are a part of the overall world picture. People who don't acknowledge their feelings openly suffer emotionally.
2. Avoid being victimized.
In this context, self-victimization means feeling powerless to make a difference. We might refer gamers to the great book "The Power of One" about apartheid and how one person was able to make a difference.
3. Be positive.
A positive mental outlook is a prerequisite for good health both physical and mental.
4. Stay calm and avoid going too fast.
While it is easy to advocate for immediate change, most change comes after a long period of time and is realized by people who had the patience to stay the course.
5. Always be responsible.
Being responsible for one's actions is a sign of true maturity.
Once again, keep in mind that this page is presented in its online magazine by an online casino!
Sloto Mag then encourages gamers to support war victims through charitynaviagtor.org.
Laughter is the Best Medicine
This is a classic entry in the Reader's Digest. Sloto Mag offers both short-term and long-term benefits of laughter. The wonderful movie Patch Adams was the real-life story of a medical student who proved that simple deep laughter can help cure illnesses, relieve pain, and had many other benefits for the sick. Well, people can stay well if they laugh a lot and take care of themselves generally.
Sloto Mag Talks about Energizing Ourselves
We can increase our own valuable supply of energy by pursuing mind-body activities and by taking breaks from the stresses we all feel every day. Here at Slots Play Casinos, we feel that short, frequent sessions of responsible online casino gaming is one way to take that healthy break from the stresses of daily life!
It is energizing to spend time with yourself. Even a short activity such as a hobby or a walk will serve to energize one's thoughts and emotions. It also serves to eliminate or reduce negative thoughts about the future which modern life is so fond of creating.
Sloto Mag Goes to Mars, Pluto, and Saturn
The common denominator here is cold, bitter cold. Space explorers have found icy craters on Mars, ice volcanoes on Pluto which has been demoted from a planet to a "dwarf planet" whatever that means, and Saturn is undergoing a period of profound global cooling which is a big deal since it was already really cold to begin with!
SlotoCash Casino Understands Perspective
One of the many things we here at Slots Play Casinos like about SlotoCash is that the casino understands that their gamers are all adults who use the casino to relax and unwind and also benefit from some advice for living. Sloto Mag covers some of this ground while Sloto Life is more broad-based.
At any rate, it is very heart-warming to see an online casino taking the time and expense to talk about non-gaming things with the welfare of their gamers at heart.
We are happy to be able to reconfirm our advocacy for SlotoCash casino. We urge all of our readers to return to Slots Play Casinos often for news and reviews.