All of the many online casinos that we have already reviewed get at least one new slot every month from their game provider or providers. Of all the online casino games they carry, slots remain the most popular. At some casinos, such as Jackpot Capital Casino, slots are by far the most popular! At other casinos, slots are challenged by the two main games of skill: blackjack and video poker.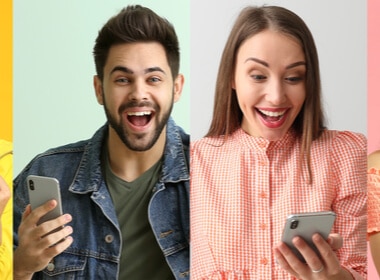 The big difference in terms of game selection between slots and all other games is that slots, by their nature, are conducive to innovation and innovation begets, by definition, something new. With blackjack and video poker, our reviewed casinos have several or even many variations but it is not a simple matter to invent yet another variation of these games.
In a similar manner, many online casinos carry the three Caribbean Poker variations. Interestingly enough, there have been exactly three Caribbean Poker variations for many, many, years and no one has developed a fourth! In contrast, we get a new slot every month!
Let's take a look at a few new slots that have come along in the last few months and see what hath slots wrought!
Real Time Gaming
RTG is the main game provider for our reviewed casinos although there are other game providers as well. Let's take a look at two of the most recent RTG slots and then we'll talk about a new slot from another provider.
We expect that all of our readers are quite familiar with the very most recent RTG slots so for the purposes of this article, we will travel "back in time" to three and four months ago and remind all gamers about what made Sparky 7 and Lucky Catch instant classics!
Sparky 7 and Retro Slots
Most gamers are way too young to remember when all slots had three reels, featured cherries, bars, serves, and a few other repetitive symbols. We are used to great graphics and wild wild symbol action!
Sparky 7 is a retro slot with three reels and sevens and a lot more!
The number seven is well known in mythology and in some religious circles. It is also the number that promises luck! So, it was very natural that the first slot machines, which were all fundamentally identical mechanical devices, featured sevens as their primary symbol.
The term retro may once have made people think about several decades past or longer. Today, as so many new inventions and other activities abound and come at us all quite quickly, the term retro may mean as recently as the 1990's!
After all, online casino gaming started only in 1994 at one of our reviewed casinos, Intertops Casino!
Sparky 7 has the required 3×3 arrangement to be considered a retro slot and it also has a fourth reel that serves a salutary purpose. In other words, the fourth reel helps gamers win even more!
In Sparky 7, there are a few empty spaces. These are the core of the innovations RTG put into this slot! There are five paylines. Whenever two sevens and an empty space appear on a payline, the fourth reel springs into action. The symbol that appears on the fourth reel may complete the win. This is called the Transferring Symbol Feature.
Sparky 7 also has a scatter symbol that gives gamers seven re-triggerable free spins. The graphics are a combination of retro and modern so gamers can wax nostalgic and enjoy 21st century gaming fun!
Lucky Catch
This slot differs from Sparky 7 in many ways! First, it has five reels and 25 paylines. The old slots, of which Sparky 7 is a retro version, had three reels and some had just one payline while Sparky 7 has 5 paylines.
The 25 paylines in Lucky Catch are a reminder that there are now many slots with upwards of 50 paylines! Some have so many paylines that the providers now call them "ways to win".
The shark is the wild symbol here. Wild symbols are a major feature of all new slots. Gamers wait for providers' new slots to come online to see how the wild symbol will affect the game play this month!
The shark in Lucky Catch is a "bursting wild". That means that it can explode—some gamers, reviewers, and providers, call this type of wild an exploding wild. That means that it can literally spray its wildness across several reels and lines. All of those explosions create more wild symbols! You can easily see how such a feature will increase gamers' winning chances by a factor of many!
Lucky Catch also has free spins. The number of free spins depends on how many scatters you got and range from 10 for three scatters, to 15 for four scatters, and 20 for five scatters. You can also retrigger the free spins. Finally, the chances of getting a bursting wild increases as the number of free spins increases.
Clearly, if you get lucky with free spins, you can stay in the free spins zone for a very long time, get a lot of bursting wilds, and win a lot of money!
All of this will put a very toothy smile on the Shark's face! In fact, the way RTG drew the shark is perfectly emblematic of modern slots!  The graphics in modern slots get better and better with each passing month! We suspect that a team of artists worked on just the smiling shark symbol alone!
Can you imagine a staff meeting of slots artists as they discuss the shark's smile? We think it would have been a hoot!
Here are a few of our reviewed online casinos where you can play these two newish slots:
Juicy Stakes Casino Has Games from Three Game Providers
It is not common for an online casino to feature games from even two providers much less three! So, this is one element that sets Juicy Stakes Casino apart. Another is that Juicy Stakes also has a poker room! Gamers have one account at Juicy Stakes so they can access both the casino and the poker room!
That's another thing that sets Juicy Stakes apart!
Recently, Juicy Stakes introduced two new slots at the same time both with a gemstone theme! They are Diamond Bonus and Wild Drops.
Wild Drops is from Betsoft and Diamond Bonus is from World Match.
Both slots have fantastic winning features, great graphics that will dazzle you as you play, multipliers, and free spins.
The new slots from Juicy Stakes point to a great feature of modern online casino technology, to wit, that by playing in the Instant Play format, gamers can travel not only within a casino at will—unlike the unfortunate experience at many land-based casinos where players hoard terminals and other players can't play the game they want to play—and also can travel between casinos at will since the gaming is done entirely through the player's online server!
Come to Slots Play Casinos Often
We always have something new to say about online casino gaming, the games, features, and innovations! So, COME TO SLOTS PLAY CASINOS OFTEN!