Casinos are reporting record earnings for their fiscal year 2017. A recent news item reported that 888 Holdings, the parent company of the famous 888 Casino, reported revenue of about $542 million in 2017. This was achieved by large increases in some gaming markets. For example, the UK rise in revenues was an amazing 26% as players have flocked to play the most modern online games.
The casino is turning a very good profit even after all costs including regulatory fees, taxes, large payouts, staff salaries, additional games, and more. The company has continued to expand in the online casino and the sports betting markets alike. It welcomes regulation despite the costs because regulation produces customer confidence which has been found to be the prime motivator for players to make bets online.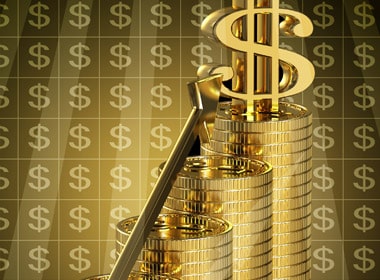 Audits Helped Casinos Gain Acceptance
In the 1990's online casinos were leery of submitting to regular audits by impartial outside auditors. The reputable casinos all accept by now that getting audited is a sign that the casino has gravitas with the gaming public and that by publicizing the results of the audits, an online casino only adds to its attractiveness.
Online casinos have also been motivated to increase the expected and average rates of return. In the same way that simple periodic audits put customers' minds at ease, even a slight uptick in return to player rates increases an online casino's reputation and viability.
There are thousands of online casinos and they need to demonstrate in clear and transparent ways that they are worthy of a gamer's business. 888 Holdings has demonstrated that the above formula works wonders: attract more players through better games, gaming experience, return to player rates, and variety of gambling available or other gambling avenues such as sports betting.
Nevada Casinos
The increased economic viability of gambling can also be seen in the large profits reported by Nevada casinos for their fiscal 2016 year. After eight years of falling profits or outright losses, Nevada casinos reported an aggregate profit of close to one billion dollars in 2016.
Ironically, the profit came from ancillary sales rather than casino betting. The primary mover was hotel accommodations.
Nevada casinos, which primarily mean Las Vegas casinos, are seeing that people will come to a land based casino even if they plan on gambling very little or even not at all. Casinos must continue to offer gambling but they must also excel at the many amenities travelers and vacationers are looking for when they travel.
These amenities include high level hotel rooms, lobbies, restaurants, bars, theaters, other attractive night life offerings, and more.
Integrated Resorts
In Asia, particularly the Far East, there is a new casino movement: Integrated Resorts. It is already the accepted formula for casinos in Singapore and is gaining interest throughout the region. An Integrated Resort offers top level casino gambling in a beautiful setting but it also offers fine dining, a convention and conference site, theaters, high level shopping, children's activities, and indoor and outdoor sports.
Nevada as a Large Integrated Resort
With the trend of vacationers to take advantage of every possible amenity in the area where a casino is located, Nevada and especially Las Vegas can be considered one large Integrated Resort with everything a traveler might want including excellent gambling facilities.
Las Vegas now boasts world class restaurants run by top level chefs preparing food in every major and even some minor world cuisines. If not every major casino has a theater, so many do that many people go to Vegas for the shows and don't gamble at all.
Vegas is also perfectly situated for a nature vacation. People can go in all four directions an hour or so drive from Vegas and spend an enjoyable day in the nearby mountains, valleys, Lake Mead, the Hoover Dam and more. Further down the road are the National Parks of southwestern Utah and the Grand Canyon which many use to form part of a loop that goes from Vegas to Utah to Arizona back to Vegas.
Effect on Online Gambling
It is so easy and satisfying for most people to play their casino games online that many people who make a vacation in or based in Las Vegas gamble entirely or almost entirely online. It's ironic but the casinos are aware of the phenomenon and are striving to provide all the other goods and services an Integrated Resort would offer.
Online Gambling Statistics
It goes without saying that some online casinos will do well and some will do poorly. A lot has to do with the quality of the games, the overall look of the casino, customer service, ease or difficulty of banking and so on.
World-wide, the online gambling industry continues to grow. Overall growth is expected to be about 8% annually reaching $60 billion by 2020. Casinos like 888 will probably continue to be major players in this market but, as stated above, any online casino can make tremendous inroads in this market with the right games, service, banking, and interface.
A niche that is being met by a new game developer is the Live Casino market. There may be nothing more ironic than a gambler playing at an Evolution Gaming Live Casino while lounging in his or her Las Vegas casino suite. This is happening and the trend is that it will continue. Evolution Gaming reported record profits in the third quarter of 2017.
Future of Gaming
Both online and land based casinos face tremendous competition. Many states are working toward sports betting through their land based casinos, pending the hoped-for go ahead from the US Supreme Court later this year.
Casinos are being opened up online at astounding rates. Twenty-seven casinos have come online in Great Britain so far this year.
Land based casinos are opening to take advantage of local and regional populations that might travel to a land based casino on the weekend instead of flying all the way to Las Vegas.
Thus, the overall future of gaming is excellent and the increased and increasing levels of competition will certainly mean that the gaming public will be well-served going forward.