There is a new term going around in the online casino industry: gamification. The term means that as much as video slots and other online games have developed in the past twenty years, they need to develop even more; they need to become even more like games rather than like "just" slots or blackjack or what have you. Players are no longer content to simply play online games; they want to be immersed in them.
New Casinos Embrace Regulation
We reported previously about the United Kingdom Gambling Commission formally investigating five online casinos in operation there and gave stern warnings to seventeen more casinos. The primary problem in the eyes of the Gambling Commission was that these casinos were not being proactive enough in preventing their financial facilities from being used to launder money.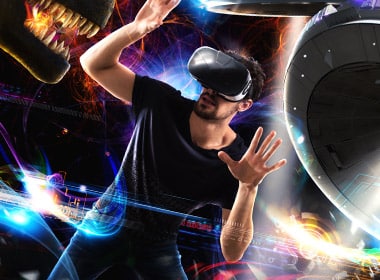 Despite the warnings and the increased vigilance on the part of the Gambling Commission, online casinos continue to open in the UK with twenty-seven beginning operations in Britain in the first three months of the year. Clearly, the online gaming industry sees Britain as fertile ground for online gaming activity.
With demand as high as it is coupled with competition as broad as it is, both new and older online casinos have to find a "hook", an innovation or other attractive quality to get players to register, deposit, and stay there.
Mobile Gaming: A Game Changing Innovation
The biggest innovation to hit the online gaming market since the first casinos came on line not so very many years ago has been the mobile phone followed by other internet connected mobile devices. There always was a mobile casino market but it was naturally small for two reasons.
One, the number of games available on mobile was small. A few mobile games as against hundreds of desktop casino games meant that many mobile device owners simply waited until they got home to play.
The second major reason why mobile casinos didn't hit it big at the outset was that mobile graphics were far inferior to graphics available at desktop casinos. Players simply got frustrated by the poor graphics.
Play for Real Money or for Free
There are a lot of free online games. When graphics became much better, these games soared in popularity. As free games, people felt totally secure personally in playing them in public. Online casino gaming followed the trend soon after.
In order to attract players to online real money casinos, the games had to get a lot better. It's very difficult—in fact, impossible—to make blackjack "better". You can improve the graphics but the game is basically the same. The same was the case with roulette—even more so! Poker, craps, keno, bingo, all had the same problem: they were too unimaginative for the average mobile device player who was looking for an exciting way to pass empty time travelling or waiting.
Slots
Slots have evolved tremendously since the game was invented over a hundred years ago. Video slots have become much more games than merely spinning reels. The fact that there is no actual strategy is not as important as the ability of the player to enjoy a vicarious experience at very low cost through video slots.
Video slots feature great animation, 3-D imaging, and excellent sound quality. Many game providers are eschewing the dull 9-Ace symbols and are creating a full line of exciting characters that can move on screen, talk to the players, and simply add to the players' enjoyment.
It is the creativity behind the characters in a slots game that is the meaning of the term gamification. If the competition has extremely colorful symbols and interesting game play, people will be drawn to it. Video slots need to be as interesting as games as are all the free games now available on the mobile platforms.
Many slots are recreations of hit movies or television series. The characters speak to the players and, where once there might be two or three sentences the characters repeated ad infinitum; today the characters may have a large supply of thoughts, sayings, or observation that they can say at the most appropriate times.
Video slots also need many devices to help players win. They must make it easier to get to the bonus rounds; the bonus rounds must last longer; and there must be a number of extra ways players can win in the bonus rounds.
Average return to player rates have to be higher than they were just a few years ago. The competition for mobile gaming time is so intense that a 94% return to player rate is simply not enough to keep players playing. The return to player rates are now generally above 97% for new generation mobile video slots.
Mobile gaming in general—both free and for real money—is now the most popular way to play online games. This fact has been reported many times in the last couple of years. The popularity of mobile gaming varies from country to country and researchers have found that in the most upwardly mobile societies—those where most mobile phones are bought by young people who are likely to be buying their first mobile device—the popularity of mobile gaming is even higher than in more economically advanced societies.
Scratch Cards
Scratch cards are sometimes called casual games by some casinos. They are a fast-moving game in which you virtually scratch off the covering of items to reveal how much you've won. These games are simply fun to play and many players make the minimum bet and just have fun playing them.
The Future of Games
As popular as the heavy 3-D non-casino games are, it takes a long time to achieve excellence in those games. Many gamers just want to have fun with a game that "ends" relatively quickly and leads to the next game.
If the trends discussed in the news about online gaming in general are accurate, more and more people will be gaming online—in every format—in the coming years.