It seems that PlayCroco might have the most promotions running of any of the excellent casinos we here at Slots Play Casinos have reviewed and recommended. Some of the PlayCroco promotions are for free spins or for a no deposit bonus. We will take a closer look at the broad range of PlayCroco promotions. Just one word of advice before we start: always use the correct PlayCroco no deposit bonus codes when you are taking a no deposit bonus!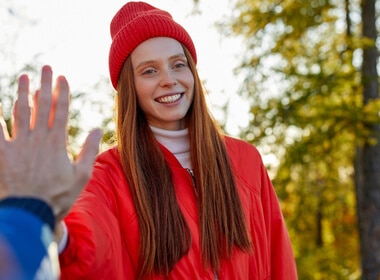 It's a small but very important detail so be vigilant about all bonus codes at PlayCroco casino and at all online casinos!
Start with the Free Money Promotions
New games at PlayCroco can get a $10 free chip without making a deposit. Now, we admit that $10 is a very small amount of money. Still, with just $10, a new gamer can sample many games where the minimum bet is a single penny!
You can make 1000 bets of one penny with $10! So, ten dollars can give a new gamer a good idea of what they can enjoy from the games standpoint. Let's look further into what gamers can and do enjoy from PlayCroco from the promotional standpoint.
New gamers at PlayCroco can redeem a $50 no deposit bonus after they have completed the Welcome Package bonuses.
The Weekly Croco Boost
This is a bonus that depositors get on Friday every week. The bonus can go as high as $100. It isn't exactly a no deposit bonus but there are many times when a gamer feels that they have to make a deposit even though there is no active deposit bonus offer.
This promotion gives these gamers a free bonus on Friday in a week in which the gamer made a deposit earlier in the week.
A similar bonus offer is the CrocoWeekend bonus in which a gamer who deposits on the weekend can receive a $25 bonus.
New Pokie Promotion
By the way, in Australia a slot machine is called a pokie!
This promotion follows the newest game. This month there are two new game promotions. The first is on Thai Emerald and the promotion gives gamers a 100% deposit bonus and fifty free spins to boot!
Even newer than Thai Emerald is Copy Cat Fortune in which gamers can receive a 150% deposit bonus and 50 free spins on Copy Cat Fortune.
Pokie of the Month
Yes, there is a new pokie promotion and a pokie of the month promotion as well! In the pokie of the month promo, gamers get a 100% deposit bonus and 25 free spins on Lucky 6.
We assume that you understand that PlayCroco chose Lucky 6 as the pokie of the month for March because of… St. Patrick's Day!
Bonuses with Different Deposit Methods
PlayCroco is a master of the deposit method bonus. Here is what a gamer might enjoy as we are writing this article. These promotions do change from time to time as some are removed and others are added. So, keep your eyes open for the latest deposit method bonuses. Here are the ones currently running:
Gamers can get a 10% bonus by depositing with NeoSurf.
eZee Wallet is a new banking source so this month PlayCroco is offering a 300% deposit bonus plus 60 free spins on Cash Bandit.
Every week, depositors who use Bitcoin get a 250% deposit bonus.
CashtoCode is another new deposit method. The bonus for depositing with CashtoCode is now 300% with 60 free spins on Bubble Bubble.
What is the PlayCroco Welcome Bonus?
This is a 200% deposit bonus for up to $5000! This means that a deposit of $2500 will bring a $5000 bonus! Of course, the minimum deposit is a lot less than $2500; it's just $20!
We suspect that no new gamer deposits only $20 when they join PlayCroco since the bonus rate is so high!
Lucky Loco Draw
Every week PlayCroco has a draw in which a lucky gamer who had deposited at least $250 in the week before the draw can win a bonus of $777.
PlayCroco also offers a $1000 bonus once a month!
The casino offers free spins every day with a minimal deposit.
Make it Big is yet another deposit bonus offer. This promotion has a graduated bonus rate where if a gamer deposits $200 he or she plays with $500.
Loyalty and Cash Back
PlayCroco has four levels in their loyalty program. Each has a Cash Back element starting at 25% and going up to 40% for VIPs. The daily bonus also goes up from 100% to 125%, 150%, and a daily 200% deposit bonus for high rollers. At each level in the loyalty program, gamers get 30 free spins along with their daily deposit bonus.
Slots Play Casinos Continues to Recommend PlayCroco Casino
We just touched the surface with this discussion of PlayCroco promotions. The site has beautiful color, easy-to-read fonts, a blog with very pertinent and helpful information, excellent customer service and much more.
PlayCroco develops promotions on the fly, as it were. Last December they took gamers on a 26-day trek all around Australia. Gamers were able to access bonuses by correctly identifying where Croco was on any given day.
PlayCroco runs promotions for new and specially chosen slots, they give away free spins by the bucketful, the casino has very good withdrawal terms so you can get the money you have on account easily.
Speaking about Buckets…
Australia has always been on many trekkers bucket list. Now with the corona virus crisis finally on the wane, we might see many travelers making their way to the land down under.
Australians are a happy bunch with a unique grasp of English. If a native English speaker gets into a conversation with two Aussies, he or she might not understand a whole lot! That's part of the fun of travelling in Australia.
You can access PlayCroco easily from almost anywhere in the big island continent on your mobile device. Although Australia does have land-based casinos we here at Slots Play Casinos recommend that you play on the mobile gaming platform and save your travels for real places!
We also highly recommend that you come back to Slots Play Casino as often as you can since we extol the many benefits of online casinos while you are exploring other real places!
Make Slots Play Casinos your go to source for great online casino gaming!