Here at Slots Play Casinos, we have said on more than one occasion that the promotions at online casinos are better than the promos at land-based casinos. Let's do a short rundown of the types of promotions available online and on land and then we will look at the promotions happening now at a few of our recommended casinos.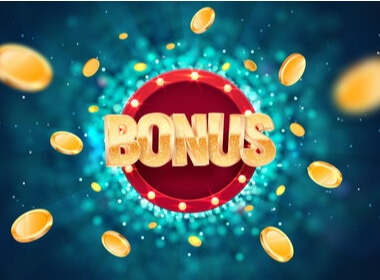 Welcome Package Bonuses
Online casinos can serve the gaming needs of players as often as the players desire. Land-based casinos usually have a full turnover of players every two or three days. Some land-based casinos close late at night so they turn over their players almost every day!
It is next to impossible for a land-based casino to offer the kinds of Welcome Packages online casinos can offer! Online casinos can offer thousands of dollars in deposit bemuses. Some add free spins to their Welcome Packages. Often an online casino will add a small no deposit bonus to their Welcome Package.
Land-based casinos can offer no deposit bonuses, which they call free chips, and they can offer free spins. However, land-based casinos want to profit from as many spins as possible so they are leery of offering free spins.
Online Casinos are Replete with Repeat Gamers
The key is repeat gaming. Online casino gamers come back to their favorite casino or casinos often. They may play for an hour give or take. Then they go on with their everyday lives which may include working from home, getting together with family or friends at a restaurant, pub, or someone's home, entertaining themselves with a hobby, or just resting up.
The atmosphere at all land-based casinos is play, play, play. This is because land-based casinos need every gamer to spend many hours on the casino floor so the casino can pay its many very big bills. Imagine how many small bets players have to make at a land-based casino just to pay for the casino's electric bill!
There are a lot of similar bills at land-based casinos!
The Wagering Requirement Stymies Land-based Casinos from Offering Big Bonuses
Whenever a gamer takes a deposit bonus, he or she commits to fulfilling the wagering requirement before they can take out winnings. In the early days of online casino gaming, some unscrupulous players actually did cash out as soon as they got a bonus!
The wagering requirement compels the gamer to bet a factor of the bonus before cashing out winnings. This is easy to do at an online casino since gamers can play every day if they wish and whittle away at the wagering requirement over time.
A fair wagering requirement is 30x the bonus and if the bonus is for $5000 the wagering requiem calls for the player to wager $150,000 before taking out winnings. This is next to impossible at a land-based casino but it happens on a regular basis at online casinos. That's why so many online casinos can offer large deposit bonuses!
Play for Free
Good online casinos offer unlimited free play. This gives gamers the chance to check out games they are not familiar with at no risk. It also simply allows players to play for fun. As a result, online gaming is mostly about the fun while land-based players see themselves clearly as gambling.
What Promotions are Slots Play Casinos' Recommended Casinos Offering?
Keep in mind that these promotions turn over. Some might last for months or years and some end after a month or even a week or less!
It always pays to look at every online casino you play at to see what they are offering roughly NOW! Slots Play Casinos also has arrangements with many online casinos to offer unique promotions through SPC! That's one of many, many reasons to check into SPC often!
Here are a few select promotions being offered at some of our recommended casinos:
Every Online Casino Promotes itself in Numerous Ways
These five examples are just a taste of the possibilities available to gamers at Slots Play Casinos' recommended casinos.
At this point, there are a few things we have to explain. First, players who used to play exclusively at land-based casinos may be surprised that we recommend so many casinos and talk about promotions as if they are readily available to all gamers.
In fact, they are!
Let us Start with Instant Play
Instant Play is a great technological breakthrough that allows gamers to go from one casino to another in real-time without so much as moving a muscle! Ok, you have to move a couple of small muscles to click to the next casino! Players at land-based casinos may be at a casino that is the only casino in town. That is the case at Native American casinos.
Even in Las Vegas, with so many casinos, most players stay at one casino throughout their weekend in Vegas since it is often too hot to go outside in Las Vegas and in the winter it could be raining.  Online casino gaming has no such difficulty going from one casino to another!
In fact, we recommend that gamers do so to savor the many different ways online casinos make gaming fun!
Online Casinos Offer Comp Points
We mentioned that some casinos have double comp points for certain games. Comp points are points that gamers collect as they play. When the comp points reach a given level, gamers can redeem them for casino credits which are a type of no deposit bonus!
Land-based casinos also offer comp points. The difference for the comp points at land-based casinos is that players don't always return to the same land-based casino to redeem their comp points. There may be millions (billions?) of comp points sitting on players' cards in a drawer at home, waiting for the day that may never come for the player to redeem the points!
Players redeem comp points every day at online casinos!
Slots Play Casinos Reports on the Benefits of Online Casino Gaming
We publish at least two new articles every week and we update information regularly. In addition, as we said above, pursuant to agreements between SPC and some online casinos, we can offer special promotions that appear on SPC and not on the casinos' pages!
For these and many other reasons, we recommend that you check-in at SPC often!