Ripper Casino is one of the most recent online casinos that we have reviewed and recommended. Here we would like to talk about the promotions at Ripper Casino, all of which gamers access by using the correct Ripper Casino bonus codes.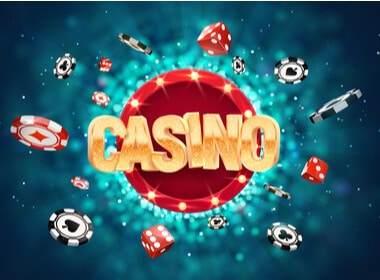 Why Do Online Casinos Need Bonus Codes?
We at Slots Play Casinos should mention why Ripper Casino and all reputable online casinos use bonus codes or promotional codes at all. This is an amazing example of the power of computer software. Everything that goes on at an online casino is run by software, with the single exception of live casino games.
As such, software is needed to keep track of everything from your account in real-time, to your comp points, to your wagering or playthrough requirement which you have to complete after taking a bonus before you can withdraw winnings, and the free spins you might get with a bonus.
Consider tens of thousands of gamers playing at once. It boggles the mind to think about computer software keeping track of it all in real-time! The bonus codes help the software direct the information to the right place.
Land-based Casinos Don't Use Bonus Codes
This is because land-based casinos can't offer large bonuses! The play-through requirement makes it next to impossible for a gamer at a land-based casino to fulfill the wagering requirement in the short time he or she will be at the casino.
Online casinos can and do offer many bonuses and other promotions because online casino gamers can complete the wagering requirement at their own pace. Simply having the chance to accept a deposit bonus means that gamers at Ripper Casino and many other reputable online casinos can play with the casino's own money!
What is the First Bonus a New Gamer at Ripper Casino Gets?
There are actually two "first" bonuses! One is a no-commitment no deposit bonus of $10. This is a very modest sum, to be sure, but it gives a new gamer the chance to sample several games from the creative teams at three game providers: Rival, Arrow's Edge, and Booming Games.
The second "first" bonus is the Welcome Package which is worth as much as $7500. The Welcome Package is actually a series of four deposit bonuses. Here is how the Welcome Package works:
There are four bonuses. They are for 150%, 175%, 200%, and 225%.
While most online casinos make gamers take the Welcome Package bonuses is a set order with the highest percentage bonus last, Ripper Casino allows gamers to take the bonuses in any order!
The codes for these bonuses are Ripper 150, Ripper175, Ripper200, and Ripper225. Now you know why it is so important to use the correct bonus code!
Ripper Excels at Bonuses!
Bonuses are so good for online casino gamers! Land-based casinos cannot compete with online casinos in the area of bonuses. Going further, online casinos can run daily, weekly, monthly, or permanent bonus promotions!
March is Irish culture month so the pokie of the month is an Irish-themed pokie called Dublin your Dough. It offers a 100% bonus of up to $1000 and at the end; you can get a $50 no deposit bonus.
By the way, pokies is the term that Aussies use to denote a slot game! Some people in New Zealand also say pokies but most Kiwis use slots. It's similar to the American use of soccer for the sport that the rest of the world calls football!
Ripper Makes Offers for their New Games
With three game providers, Ripper Casino can boast of a lot of new games every month. They change the new game promotion so gamers have to stay abreast of all new developments at Ripper Casino to see what the new game promotion will be for any given month.
Neosurf is a Leading EWallet
The idea of eWallets started about twenty or so years ago. For gamers, using an eWallet to deposit and withdraw funds ia a lot more private than using a credit card or a direct bank deposit. This month Ripper Casino is offering two separate bonuses for making a deposit through Neosurf.
The first is a one-time 300% deposit bonus for up to $900 and the partner offer is for weekly $200 bonuses for up to $500.
Ripper Casino Accepts Deposits from Two Crypto-currencies
We know that most gamers who use these currencies prefer they be called alternative currencies. Ripper Casino accepts deposits from gamers using Bitcoin or Litecoin.
Both bonuses are weekly bonuses with no ending date so gamers can get the 200% bonus every week by using either of these alternative currencies.
A lot of people still don't understand how crypto-currencies work so we will link to an explanation of how they work. Some people have also asked why we need alternative currencies at all. That is a question fraught with political implications so we will suffice with this: many people, not just gamers, are concerned that central banks are printing too much of their country's currency so the world needs alternative currencies that cannot be expanded by central banks.
Ripper Casino Offers Many Excellent Casino Games
In addition to the hundreds of pokies that Ripper offers, the casino has a large selection of video poker games. Video poker is actually the online casino game with the highest return to player rate and the best chance for a gamer to finish a session marginally ahead or marginally behind.
Ripper Casino also offers European Roulette where the house edge is only about 2.5%, unlike American Roulette where the house edge is 5%. Ripper offers single deck blackjack so a gamer, who is learning or has learned to count cards, can do so in the blackjack variation mot conducive to card counting.
Card counters have as close to a 100% return to player rate as is possible in a casino game but this return to player rate applies only to single deck blackjack.
Slots Play Casinos Recommends Ripper Casino
We recently reviewed Ripper Casino.  We are impressed by the casino in many ways from excellent games and promotions to stellar customer service, easy and safe banking, and much more. It is not every casino that gets its own review here at Slots Play Casinos so you can feel secure that if you join Ripper Casino you will be joining a solid online casino!
In the same line of thinking, if you read Slots Play Casinos regularly, you will get a lot of useful information through our casino and game reviews and this blog which we add to every week!