We think of millennials as spoiled and lazy. This is often a big mistake. In the right circumstances, millennials can be very resourceful. A sixteen year old teenager from Finland found a way to get around all the cyber safeguards that casinos put on their players' accounts and was able to funnel money to his ewallet account. His parents also took part in the fraud but were not charged by the Finnish criminal justice system. In the end, the youth paid back about €132,000 plus court costs, his father returned €14,500 and his mother €2500. His mother also surrendered a motorcycle she had bought with the ill-gotten money.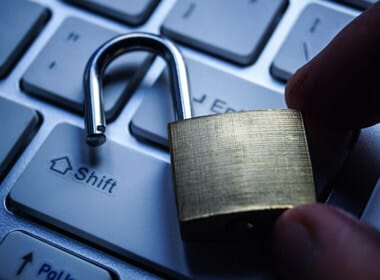 Lesson to be learned is that millennials are very savvy in cyber matters.
It also points out that any online casino has to have absolutely safe and powerful encryption software that it tests regularly for flaws and defects. Well before the games, casino bonuses, tournaments, and jackpots, the safety of gamers' money has to be priority one.
Slots Play Casinos recommends only casinos that use the best encryption software available.
Worthless Technology
An electronics company based in California called Monster Technologies recently celebrated its 40th birthday. In a press release ballyhooing the anniversary, the company also offhandedly said that its chief operating officer, Fred Khalilian, had been removed from his position.
It turns out that in 2017 Khalilian sold useless technology to Monster Technologies. In addition to opening the question of how a technology company could buy technology that didn't work and could promote the "inventor" to the position of chief operating officer, it makes one wonder how such a company could last 40 years in the highly competitive field of electronics.
The humorous side of this story has a deeply dark side as well as the company sought a restraining order against Khalilian who allegedly had made threats to grotesquely harm company employees and their families.
The software that Khalilian sold to Monster Technologies was online gaming software that Khalilian planned to use to start a casino with a Native American tribe in Oklahoma. It turns out that Khalilian has a history of scamming Native American tribes with gambling interests.
His first foray into the Oklahoma tribal gaming business was with a company he called PokerTribes.com. The company never actually opened for business but that didn't stop Khalilian from taking some $9.5 million from the tribe before they cut ties with him. The tribe is still trying to recoup the money he took from them.
The company he planned to set up through his connection with Monster Technologies was called PokerTribe.com. The difference between the two shadow companies was merely the letter "s".
New Online Casinos in Britain
One of the signs that local management and regulation of online casinos is good for both the casinos and the players is that a new online casino opens every week in Great Britain and attracts online casino gaming enthusiasts.
Gamers at these casinos find a large variety of top games plus excellent security. It is unlikely that a Finnish or a British teenager could defraud one of these highly regulated casinos of many thousands of Euro or Pounds.
Millennials Prefer Online Casinos
A report recently published states that millennials greatly prefer playing at online casinos over land based casinos. There is some speculation as to why that is. One theory is that, since millennials are so sophisticated with digital devices, they prefer gambling through their mobile devices.
That certainly coincides with other findings that show that mobile gambling is quickly overtaking desktop and laptop gambling all over the world. This phenomenon may very well be spurred ahead by millennials.
The report also states that millennials find land based casinos depressing. Once again, the reliance of millennials on their mobile devices for texting as well as for gaming may be the secret as to why millennials so dislike land based casinos. It is ironic that older gamers like land based casinos very much even as they, too, do most of their gambling online and with their mobile devices.
Millennials support the legalization of online gambling in greater measure than do people in any other demographic. It might also be that millennials are more homebodies than other demographics. They may like the comforts of home.
No Smoking
The Graton Resort and Casino is run by the Federated Indians of Graton Rancheria. When they took over the casino five years ago they faced the dilemma of allowing gamers to smoke. This despite the fact that the chairman of the Federated Indians, Greg Sarris, is a non-smoker himself and has been asked by many gamblers to set aside a space for them where they can gamble without inhaling second hand smoke.
The non-smoking gambling area was opened in the first week of October. It is fully separate from the smoking area of the casino. Double doors keep the heavy smoke out. There is a separate entrance from the parking area. Best of all, the area is large enough for about 300 video consoles with slots and video poker.
The non-smoking area contains 9000 square feet. It used to be an area where events could be held. Over 2000 people could find seats for concerts, lectures, and other performances but now the entire area ids given over to gambling in a clean, self-ventilated area.
Smoke affects people in different ways. Some are not bothered by it at all but don't want the smell of smoke to linger on their clothes or bodies. Others can get quite ill from secondhand smoke. Some get migraine headaches while others find it hard to breathe in such an environment.
In health conscious California, it's possible that the non-smoking area will soon be too small to accommodate all those who want to gamble in a smoke free environment.
Conclusion
Gambling is a big business. It attracts well-meaning leaders and managers and the exact opposite. All age groups enjoy gambling but do so in different ways. Finally, casinos are a dynamic business. The challenge that land based casinos feel from online casinos and the challenge online casinos feel from casino resorts will make casino gambling an exciting business to watch going forward.