The online casino business has seen many innovations in the twenty years since the first online casino opened its "doors". Graphics is one area that continues to improve year to year as the necessary technology gets better. Improvements in graphics, animation, and sound have had many salutary effects on online casinos.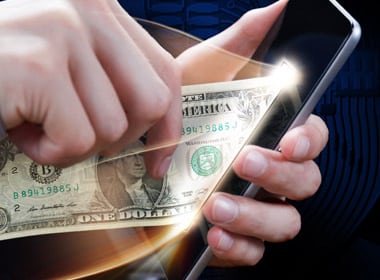 Mobile Casinos
Mobile gaming began of necessity because so many gamers had access to mobile devices but the graphics there were poor and online casino managers considered mobile gaming to be far less important than desktop gaming for at least the first decade of mobile gaming. That has changed completely; today gamers place far more bets on mobile platforms than on desktop platforms.
Bonuses
It was the online casinos that brought massive bonuses to the reach of millions of gamers. Whether you need to use specific bonus codes to access the bonuses or not was never an issue. The important element was the ability of gamers to receive hundreds- even thousands- of dollars in bonuses.
Today, online casinos offer a slew of bonuses that begin with new player bonuses and continue with nearly daily bonuses because each day has its own unique status in gamers' ability to play in their free time.
Unlimited Size and Exciting Action
Online casinos also introduced big progressive jackpots and Live Casinos. Some online casinos have a large number of progressive jackpots. Land based casinos cannot compete with online casinos in this area because space at online casinos is virtually unlimited while space at land based casinos is dramatically limited. The big progressive jackpots that pay out very large sums rely on many players from all around the world. Even with the great growth of land based casinos in the last twenty years, they are no competition for the number of players playing at any given time at the thousands of online casinos.
As to Live Casinos though online casinos, the casinos understood that players love to play online but yearn for some live action, the kind they can have only at a land based casino.
This Gamer Has the ID Registration Blues
One area that befuddles online players is the need to present identification when they register to play online and especially when they want to withdraw money. This is not the case at land based casinos where you merely present your credit card, voucher, or money order to deposit. At a land based casino, you withdraw by cashing in your chips.
You are so much more anonymous at online casinos that they need to verify your identity during both registration and depositing and especially when you want to withdraw money. Online casinos are well protected from hackers through sophisticated encryption software but never rely solely on the encryption to safeguard your money. Thus, when you ask that money be sent to a bank or ewallet account, online casinos rightly perform extra due diligence to be 100% certain that you are who you say you are.
Nevertheless, this irritates online gamers no end.
No Account Casinos
There are now reports that no account casinos are appearing in the online casino market. Their growth has been so fast in such a short period of time that observers can see through said quick growth that no account casino gaming is without any doubt the wave of the future.
Online gamers so dislike the verification process that they are flocking to play at no account casinos in droves. Observers are also noticing that players are far more interested in easy and simple withdrawing than quick and easy depositing.
Depositing and Withdrawing
It has always been a lot easier to deposit at online casinos than to withdraw. The thinking has been that if someone steals a credit card or other personal banking information, they won't use the card or the information to deposit money into the owner's account at an online casino. This aspect of the matter is clearly a no brainer. So, as much as the verification process has been a major nuisance to online gamers, it has never had the irritableness of the withdrawal process.
Here casinos are legitimately concerned about identification theft. Casinos truly want the money they transfer out to another account- be it a bank account or an ewallet account- to go to its rightful owner. First of all, it would be a major stain on the reputation of any online casino, no matter how big it is or how well-established it is, to have money stolen in cyberspace when the casino was trying to transfer it to a gamer's account. Second, casinos want all customers to be totally satisfied. Being able to claim that players' money is 100% safe at all moments- in their casino account and in transit- is a vital aspect of making gamers confident enough to gamble at online casinos.
Unfortunately, until now online casinos have had no way to super-verify a gamer's identification without dragging out the withdrawal process.
Changing the Model
Until one online casino figured out how to run a casino without accounts, it was thought to be impossible. Now we know that not only is it possible but thousands of online gamers are switching to no account casinos. That number will eventually enter the millions of players range and the online casino account will go the way of the dodo bird.
How No Account Casinos Work
At this time, the casino uses your bank identification number as all the verification you need. Some players have wanted to be more anonymous and have used ewallets as intermediaries for online casino banking.
The no account system simply requires you to get to your personal bank online and transfer money to the casino in the same way people transfer money to their kids at school, to someone for their birthday, or to a charity.
You can pause a gaming session and the money will be waiting for you the next time you go into your bank and access the money. Withdrawals are also faster because it is merely a movement of money back to the account whence it came.
If your personal bank is satisfied that you are who you are, the casino has no reason to doubt your identity.
This is clearly the wave of the future in funding and withdrawing to and from online casinos.