The situation involving the legalization of sports betting continues to be in the news headlines every week. Here are two of the more noteworthy news items from the past two weeks.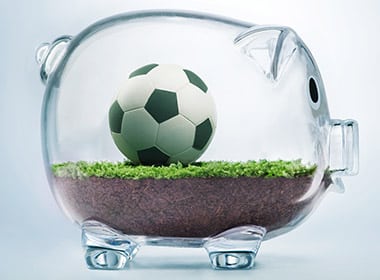 Background of Opposition to Legalization
When New Jersey first began to challenge the Professional and Amateur Sports Protection Act, also known as PASPA, several years ago, the professional sports leagues in the United States all said that they were opposed to legalized sports betting in the U.S.
The reason that the leagues gave most often was that they didn't want to be associated with gamblers. The unspoken reason was that the leagues were afraid that players might be tempted to collude with gamblers to affect games. Because it is true that land based casinos were at one time run by unsavory characters, leagues and states didn't want to legalize sports betting. In addition, states have been reluctant to legalize online casinos where most of the money that changes hands is in the form of winnings, casino bonuses, and deposits.
Billions of Dollars Left on the Table
Then people started to be aware of the constitutionality of PASPA or the lack thereof and the vast amount of money the leagues were giving up. Illegal sports betting was a multi-billion dollar business in the United States alone. If sports betting were legal, the leagues might be able to take a part of the "pie". And, players make so much money that they would not endanger their ability to earn millions by colluding with gamblers.
Even though college players do not earn a salary from participating in college level sports, they might want to have a professional career in which they too could earn millions. The only college players good enough to affect the outcome of a game would be exactly those players with professional aspirations. So, college leagues also have seen that legalization of sports betting would have no effect on their games.
National Hockey League
The NHL, which is actually an international league, as it has a very large minority of players from Europe as well as from Canada and the U.S., finally announced that it is going into a partnership with MGM Resorts International in the area of sports betting.
This type of partnership means that MGM Resorts International will be able to market itself as the league's "official" gaming partner. MGM Resorts International will have the exclusive right to use all team and league logos as it markets its sports betting service. Finally, the NHL agreed to give MGM Resorts International exclusive rights to some insider information so that the book maker could set the best odds for every type of bet it will offer on NHL games.
This coincides with the introduction into the NHL of modern sports metrics which are the most sophisticated type of data it can gather on its players. The two prominent terms being used are "tracking" and "puck information". The league's teams now feel that they can learn a lot about their players by tracking them and following the puck as the data gathered relate to the players. MGM will have exclusive access to this information.
National Basketball Association
The NBA had previously partnered with MGM so it didn't surprise observers that the NHL decided to partner with MGM as well. The agreement between the NBA and MGM includes similar insider information which they term as intellectual property for both the NBA and the WNBA.
Illegal/Legal Sports Betting in Mississippi
The situation that is taking place in Mississippi is a microcosm of what is happening in other states, what will happen in the states that will legalize sports betting in the next few years, and what will happen in those states that decide not to legalize sports betting at all.
Illegal sports betting was a big business in Mississippi for generations. First, the people of Mississippi are rabid sports fans. They root mostly for their college football teams but are also interested in most other sports such as NASCAR auto racing, Indy auto racing, and college basketball.
In addition, Mississippi has also had legal land based casinos for many decades so many people from out of state have long come to Mississippi to play casino games.  While they were there, they took the time to place a few sports bets on their own favorite sports.
Now sports betting is legal in the state. It is done through land based casinos that have won licenses to offer sports betting. For sports bettors the situation is almost like it was before legalization. There is a certain degree of extra security for bettors. The people who need to make the biggest adjustments are exactly the people who ran illegal sports books in the past.
Illegal sports books don't have the benefit of being able to advertise their service. They rely more on word of mouth. Many of the people who have long been comfortable making illegal sports bets are still using the illegal bookies for two main reasons. One is that they don't want to have to travel to a land based casino to place a bet. Two, they have bet with their bookie for years and trust the bookie completely.
The modern sports books use telephone apps that are run from an offshore location so bettors can simply make their bet through the app. In many cases, money won on the weekend gets rolled over into another bet. This contrasts with sports books at casinos where the bettor has to present the money in order to make the bet.
In the long run, the illegal sports books of Mississippi are more afraid of the threat from legal online sports betting than from legal casino based sports betting.
An Industry in Transition
Sports have been a major part of the American culture fro over one hundred years. It is true that, as with any business, most players were woefully underpaid. Now the leagues and the bettors see a developing landscape in which sports betting will become open and aboveboard in the same way that casino gambling is now open and aboveboard.
The players will earn millions of dollars over the course of their careers, the leagues will benefit financially as well, and sports bettors will enjoy placing bets in a more open and comfortable way.