All of the readers here at Slots Play Casinos know that slots are a "pure" game of chance and that the Random Number Generator determines the outcome of every spin in slots. Therefore, it would seem that there are no techniques for winning at slots. Still, gamers ask us all the time how to play casino slots.
Surprisingly, while there is no strategy in slots as there is in blackjack and video poker, there are ways to enhance gamers' winning chances in slots.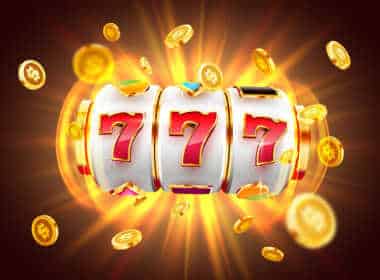 Before we go into some detail, here are the basic elements inherent in "winning" at slots.
Winning by emphasizing fun.
Winning by getting the most out of Instant Play.
Winning by accumulating comp points.
Winning by playing slowly.
Winning by respecting the reality of slots volatility.
Winning by managing one's money well.
Gamers Can Win by Having Fun!
Sure!
Think about it. A day at a theme park costs a lot of money but it's all worth it if everyone has fun and leaves the park with a broad smile on their face. Theater tickets can carry a hefty cost and we say that the show was worth the cost if we were thoroughly entertained. A meal at a top restaurant can run into a lot of dollars and we say that it was worth it if we ate something we had never eaten before and the food and service were excellent.
So, in order to win at slots, at the very minimum, we have to feel entertained, we have to end the session with a smile on our face, and have a whale of a good time playing!
Use Instant Play to Your Advantage
Instant Play means that you can play at several excellent online casinos such as the many casinos we have reviewed and recommended here at Slots Play Casinos. Instant Play precludes the need to download a heavy online casino and gives gamers tremendous flexibility in pursuit of gaming, and especially, slots playing fun.
Our recommended casinos use games from several game providers so a gamer can peruse the lot and find the games that give them the most fun. In addition, gamers can move from slots genre to slots genre at will. So, a session might begin in ancient Rome, Greece, or Egypt and finish in the far away future with short stops at various places along the way.
All of this flexibility is part of the desire to be entertained! Ironically, it is a lot less present at land-based casinos where players tend to be rooted to one terminal. We think of land-based casinos as places at which to be entertained but most of the entertainment value of land-based casinos is away from the casino floor!
Comp Points Abound in Slots
All good online casinos award comp points for simply playing at the casino. A gamer can accumulate comp points at several online casinos and will eventually be able to redeem those comp points for casino credits. Slots are usually the casino game that rewards gamers with the most comp points.
Here is also another way in which Instant Play comes in handy. A gamer can look for the online casino with the best formula for accumulating comp points especially in the wager to comp points ratio in slots.
Gamers Can Win by Playing Slowly
Gamers develop a deeper appreciation of the skill involved in developing a slots game by playing slowly and paying attention to the symbols and characters. We have said that slots can enhance one's own creative juices and by looking closely at a slots game, a gamer can suddenly find him or herself creating something valuable in their mind.
This creativity might be applicable to work or it might be applicable to one's hobby or generalized activity. A home-style cook might get inspired to experiment by playing a slot with a new and different way of using the wild symbol!
This sort of "winning" literally knows no bounds!
Playing slowly also means avoiding playing in the auto-play format. Auto-play often results in a lot of spins in the background as a gamer gets dinner ready, works on a project, or even takes some time to pursue their hobby. Auto-play can be expensive and usually results in more than desired losses. It would be a lot better to have music in the background rather than auto-play on a slot.
How Can Gamers Actually Win at Slots?
The key term here is volatility and it works in tandem with sound money management. Two slots might have the same return to player rate, say, 97%. One slot will have high volatility and another might have low volatility. The slot with high volatility will return 97% to fewer players each of whom will win a relatively large sum while the slot with low volatility will also return 97% but to a much larger set of gamers each of whom will win relatively smaller amounts of money.
So, winning at slots can be as simple as playing primarily slots with low volatility!
Money Management in Slots
The two main elements regarding money management in slots are taking online casino bonuses and tempering playing big progressive jackpot slots.
Let's look first at online casino bonuses. This subject has been discussed numerous times so we will repeat briefly what so many gamers know. Every bonus has a wagering requirement. This is often about 30 times the bonus. Since online casino gamers can play many times over the course of a month or more, they can fulfil the wagering requirement over time, and therefore the casino—an online casino—can offer the bonus.
Land-based casino players stay for a few days at the most and may not return to the casino for months, years, or ever so the wagering requirement for bonuses cannot work at land-based casinos and therefore the casinos don't offer them.
So, playing with the casino's own money, in large sums that may exceed $1000, is possible only at online casinos. Therefore, winning at slots coupled with good money management means playing with the casino's own money at an online casino!
Progressive Jackpot Slots Can be Expensive
The second element of good money management is tempering playing for a progressive jackpot.
In order to win the big progressive jackpot, a gamer has to bet the maximum number of coins on the winning payline. This can often be beyond the reach of many gamers over a long session. So, winning at slots can also mean playing a few spins on a progressive jackpot slot and then going on to other slots.
Winning at Slots is a Lot More than Winning Money
All of the points we elucidated can help increase a gamer's chances of finishing a session of slots play with a smile on their face! As we said at the beginning of this article, leaving the casino with a smile on one's face is a major aspect of "winning" at games of chance and in many other endeavors!