In the slow process of American lawmaking, the bill that would authorize and legalize sports betting at land based casinos in West Virginia, was presented to the State House of Representatives (called the House of Delegates) and is set for public debate in that forum. This contrasts with a bill that was introduced both last year and this year that would legalize online gambling—which would essentially allow land based casinos to set up their own casino online—has made no progress whatsoever.
It appears that sports betting is the gambling medium de jour and all others are seen as far less important.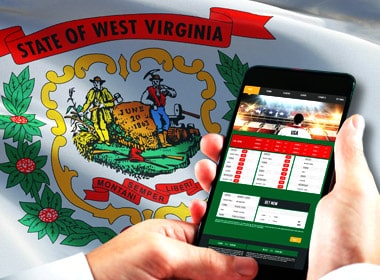 West Virginia Legislative Process
The House of Delegates will debate what is essentially the same bill as was recently passed in the State Senate. In West Virginia, as in most states, there are two legislative bodies. Each must pass a law which is then unified in a separate committee and then the unified laws are debated and voted on in each legislative body. It is a very long process, quite time consuming, and at times frustrating because of its deliberative nature.
Significance of Sports Betting
The quick movement of these two laws through their individual legislative bodies in West Virginia attest to the expected Supreme Court decision allowing each state to set up sports betting if it should choose to do so and to the sense of urgency states are feeling to get laws on the books so they can begin to regulate sports betting immediately upon a favorable court decision.
The Supreme Court is expected to announce its decision on the law from 1992 that sought to protect amateur and professional sports teams, leagues, and individuals from possible corruption at the hand of sports betting. However, the law, called the Professional and Amateur Sports Protection Act or PASPA, allowed the four states that already allowed sports betting—Nevada, Montana, Delaware, and Oregon— to continue.
Two decades later, New Jersey filed a lawsuit, calling PASPA unconstitutional as it violates the tenth amendment. It has long seemed ironic that a law that purports to protect sports from the threats from high-stakes gambling did no such thing, and sports have done quite well despite the existence of sports gambling in four states.
Even before the Supreme Court rules on the constitutionality of PASPA, many states, in addition to West Virginia, are gearing up to get into legalized and regulated sports betting as soon as possible after the court gives its green light as it is expected to do.
College Athletes Included
PASPA was passed as an attempt to protect college athletes, who are unpaid amateurs, from being targeted by gamblers who might entice them to change their performance in exchange for a very large sum of money. Some states have excluded college sports in their laws that would allow sports betting should the court decide to allow it.
The law that will soon be debated in the West Virginia House of Delegates specifically includes the individual performances of college athletes as being part of the permissible bets that would be allowed. The bill also rejected an attempt to include language that would prohibit sports betting on mobile devices.
Need for Quick Action
The many states rushing to finalize sports betting legislation, including West Virginia, are looking to gambling to help them raise revenues for the many services the states provide. All states are feeling especially pinched because of the aftereffects of the recession that began in 2007 and has only in the last years seen large scale rehiring.
Another major factor influencing states is the relatively low number of children being born to this generation's women of childbearing age. The demographic outlook in the United States is far better than in Europe but the pressure on state treasuries is still very severe.
Casino Gambling
Almost all states have legalized land based casino gambling. The US Congress made online gaming difficult in a law passed in 2006 that made it illegal for financial institutions to transfer money to online casinos. That law is also under some pressure as states look to gambling as a sort of cash cow.
West Virginia Law
The sports betting law in West Virginia is specifically designed to allow sports betting at the five regulated land based casinos in the state. Over 10,000,000 people live within 90 miles of at least one of these casinos and the intention of the law is to attract not only West Virginians but millions of people from neighboring states to go to these land based casinos and bet on sports and once they're there, on all the other casino games available.
Legalized sports betting in West Virginia is expected to raise about $30 million in new tax revenues. For a state with a relatively small population, that would be a massive windfall, keeping state services intact for the near future.
Good for the Economy
The law speaks about sports betting, and the tax money it would raise directly but there is also tax money that the law would raise indirectly. The underlying motivation is to raise the economy in the locales where the land based casinos are. Local hotels, motels, restaurants, souvenir shops, tourist attractions, fudge and candy shops, taxis, and the full gamut of a thriving local economy would be greatly helped by influxes of tourists looking for a good time of a weekend and including some sports betting in their set of good time activities.
As incomes for individuals and businesses increase, tax revenues for the state also increase.
Tourism
The state Department of Tourism is also expected to parlay sports betting with general tourism in the state. West Virginia is a mountainous state with many deep valleys, great hiking, many rivers, bird watching and much more to offer the weekend tourist.
All in all, the state is now in full-fledged sports betting euphoria and it is still only in the legislative deliberative state. The state hopes the euphoria will carry over after sports betting becomes legal.